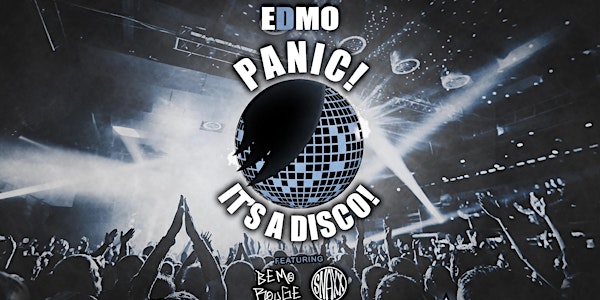 EDMO: Panic! It's a Disco!
Ages 18+
Republic NOLA & Emo Night New Orleans present...
Republic NOLA and Emo Nite Present... EDMO: Panic! It's a Disco! An edition of Emo Night's SIDE CRY mini-series on Saturday, October 8th!
When and where
Location
Republic NOLA 828 S Peters St New Orleans, LA 70130
Performers
Headliners
More Performers
About this event
You know and love the monthly emo nights, but many asked for more, and we heard your cries…
And so, we created SIDE CRY: A second slice of sadness - the alternative to your favorite alternate night that dives deeper into emo / pop-punk culture with themes like… Pop Goes Punk, The Black Parade Fashion Show, Emo karaoke: A Christmas Cry-All, and more!
Get ready for the next SIDE CRY on Saturday 10/8 with "EDMO: Panic! It's a Disco" featuring your favorite emo night resident, BEMO ROUGE, mixing your favorite EMO singalongs with EDM! Plus, enjoy an opening set and hosting all night from SNAXX. Scoop your tickets at republicnola.com … then log out of MySpace and head over to CrySpace!!!
SAD HOUR SPECIALS:
If you're broke, "This is your last resort"….
—-
$5 SAD BOI TEARS - Equal parts liquor and deep dark woe. Admit it, you want to try one, so stop sulking over your ex-FalloutBoy or Ex-FalloutGirl, put on your waterproof eyeliner, and get here before 12 when we're Taking Back the Special".
——
Dress in your finest blacks, scream your little heart out, and "Shake It" on the "Dance Dance"floor, because our favorites each month will make the Top 8 on our CrySpace page and get in free at the next SIDE CRY!
RAWR XD