Description
About this event
Marketing is often challenged by the lack of accountability for business results directly linked to advertising budgets. A famous quote that is attributed to at least three different business people in the early 20th century states: "Half the money I spend on advertising is wasted; the trouble is I don't know which half." Have we moved on from the 'dark ages' of questionable marketing accountability?
Predictive modeling can help marketing professionals answer important questions about return on investment in advertising and other promotional activities.
Join this session to learn how predictive modeling can help decompose drivers of sales, calculate return on investment (ROI) and fine-tune investment into different media channels, optimize pricing and promotions.
This talk is hosted by Edlitera. Refreshments are generously provided by Jobcase.


Agenda
6pm - 6:30pm: Networking + Refreshments courtesy of Jobcase
6:30pm - 7:30pm: Presentation + Q&A
About the speaker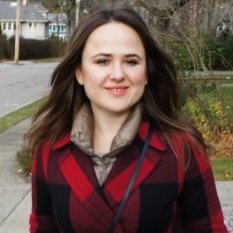 Julija Pobjarzina Hill is a data science and predictive modeling professional working in the marketing analytics field in the US and internationally. Over the past decade she has consulted in the marketing analytics field for such brands as AT&T, Avon Products, McDonalds and Steinhoff, among others. Most recently she led a predictive modeling group at British Airways.