Description
Editing Video with Davinci Software
Post production can change dramatically from one creative to another, even project to project. Over the last few years, Non-Linear Editing platforms have become increasingly more flexible and easy to use. One of the more powerful NLE's out there that can fit neatly into anybody's workflow is actually FREE. In this presentation, Midwest Photo video consultant Mat Marrash will introduce you to the powerhouse that is Davinci Resolve (16).
About Mat: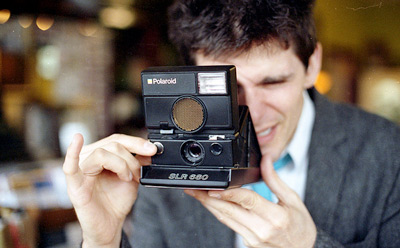 For the last eight years, Mat Marrash has made it his goal to eat, sleep, and breathe photography. From his beginnings in digital photography to his retreat to the B&W darkroom, Mat surrounds himself in every bit of photography possible. By day, you can find him maintaining the MPEX darkroom and selling the latest and greatest camera gear. By night, he's instructing photo students and practicing photographic techniques over a hundred and fifty years old.
View more of Mat's work at matmarrash.com
***Plan to take all 3 classes in the MOFA/Midwest Photo Filmmaker's Series? Email us to register for a package rate of $60 good for admission to Screenwriting for Beginners, Intro to Shooting Video and Davinci Video Software Editing.
***Student or MOFA member? Email us for a 20% discount code for the classes!


You may request a refund up to one day before this class. For example, if your class is on a Saturday, you have until the Friday before to ask for a refund. Refunds and/or class credit transfers will not be issued to customers who sign up for a class but fail to attend.