Editing Bootcamp "Creating stories and narrative structures"
About this event
October to November - Thursdays ONLY from 7 PM - 9:30 PM
FilmGatos, we are bring to you another top favorite workshop!
Editing bootcamp is here! Take a leap and discover of to tell a narrative structure in the final process of film.
How to structure and tell a story is the key element to filmmaking. FilmGate is offering this MUST have class to any filmmaker or aficionado out there to really understand the final steps of the end product.
You will learn technical and methodological techniques, from effects, sound, color, you will be in a 6 week journey to prepare you to how to edit and to how to look at film before. See the schedule below to learn more about the syllabus!
6 Week Workshop:
Week 1
⁃ About Adobe Premiere
⁃ How to set up a project
⁃ How to organize your hard drive
⁃ Editing Basics: cuts, transitions, titles, etc...
⁃ In class assignment: Cut a 30s sequence
Week 2
⁃ Editing Basics recap
⁃ Editing with sound: audio gain, audio key frames, music and sfx
⁃ Syncing external audio to footage
⁃ In class assignment: Sync and Edit a short sequence with external sound
Week 3
⁃ Color correction basics
⁃ In class assignment: cut together a short sequence and color correct the
footage
Week 4
⁃ In class assignment: Editing a sequence and apply all lessons from weeks 1-3
⁃ Screen all assignments at the end of class
Week 5
⁃ Multi-camera editing
⁃ In class assignment: Edit a multi camera sequence (music video)
Week 6
⁃ Editing with coverage: how to properly edit a scene using camera angles of
footage used in movies - wide shot, medium shot, close up, cutaway, over the
shoulder etc...
⁃ In-class assignment: Edit a scene using coverage properly.
Instructor: Aaron Agrasanchez
4th generation filmmaker, filmmaking is in Mr. Agrasanchez blood and has done various films, TV series, and shorts. He has experience in every department involving film (directing, producing, editing, cinematography, etc) and we are honored to count on him for this bootcamp.
He is the president of his own production company AAA Films Productions, here in Miami, and is also a Adjunct Professor at UM (University of Miami).
Disclaimer:
PLEASE NOTE THERE WILL BE NO REFUNDS DUE TO THE CLASS BEING PUSHED AND NOT BEING CANCELLED. However, you can replace this class with another workshop.
Parking:
Parking will be at the Courtyard by Marriott, located at 200 SE 2nd Street, Miami, FL, 33131. This is a SELF-PARK garage. Please bring your ticket to the studio for discount validation.
-Up to 4 hours = $5
-Up to 8 hours = $10
-Beyond 8 Hours = $25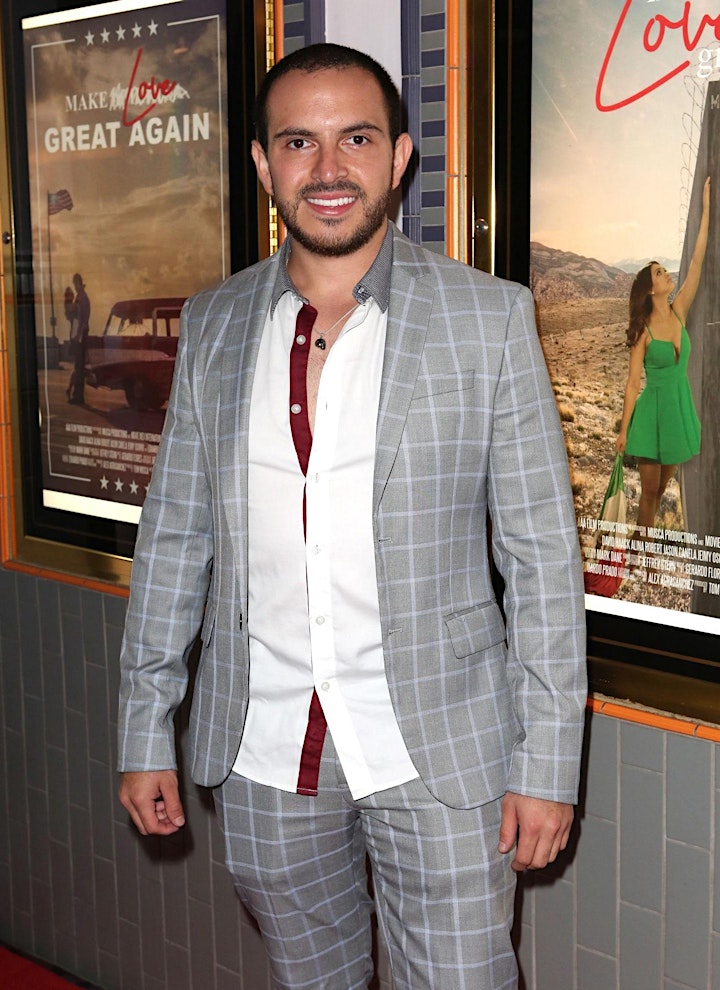 Organizer of Editing Bootcamp
A COMMUNITY OF ACTORS, FILMMAKERS & DIGITAL CONTENT CREATORS
We mentor and empower Florida's visual storytellers of all ages and socio-economic backgrounds to create projects from a Florida point of view.
We deliver a range of multidisciplinary programs and initiatives in film, digital media, interactive and immersive content, mixed media, virtual and augmented reality.