Description
EDIT, SEQUENCE, PRESENT AND PROMOTE YOUR PHOTOGRAPHS with James Estrin, the co-editor of the New York Times Lens blog, and Mary Virginia Swanson and Sarah Leen
Learn to select, sequence and publish visual stories
Class meets Saturday, December 2 from 10 am to 6 pm and Sunday, December 3 from 11:30 to 6 pm.
The cost for this workshop is $600. Sorry discounts don't apply to master classes.
Many people can take decent photographs. Few photographers understand how to edit, sequence and present their work. These skills will enable you to be better visual storytellers and will help you distinguish yourself from other photographers.
In this intensive weekend workshop you will learn how to edit and sequence photo essays and long-term projects. We will cover story structure, photo editing for presentation in magazines, books, exhibitions or on the web. The workshop will also focus on how to market your stories and yourself.
Level: Intermediate to Advanced.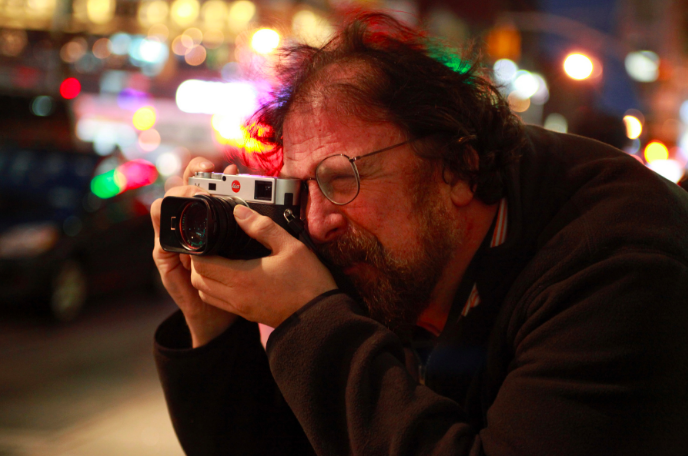 About James Estrin
James Estrin is a Senior Staff Photographer for the New York Times. He is also a founder of Lens, the Times's photography blog and has been its co-editor since it went online in May 2009. Mr. Estrin has worked for the Times since 1987 and was part of a Pulitzer Prize winning team in 2001. In addition to photographing, editing and writing, he also produces video for nytimes.com.
Mr. Estrin is an adjunct professor at the City University of New York Graduate School of Journalism.
http://www.nytimes.com/by/james-estrin
About Mary Virginia Swanson and Sarah Leen
Mary Virginia Swanson is an innovator, educator, author, advisor and entrepreneur in the field of photography. She counts among her consulting clients internationally known artists and respected arts organizations; her broad background and professional reputation offers a broad range of perspectives on both the making and marketing of art.
Sarah Leen is the Director of Photography at National Geographic Magazine.