Start 2021 eDiscovery Day with your favorite South Florida legal professional organizations.
About this event
Joins WiE-Miami, ACEDS, SFPA, SFLSP, and ILTA for an evening of cocktails and conversation as we reconnect after a long time of virtual-only events.
Please RSVP by November 24 to ensure your cocktails will be waiting when you arrive.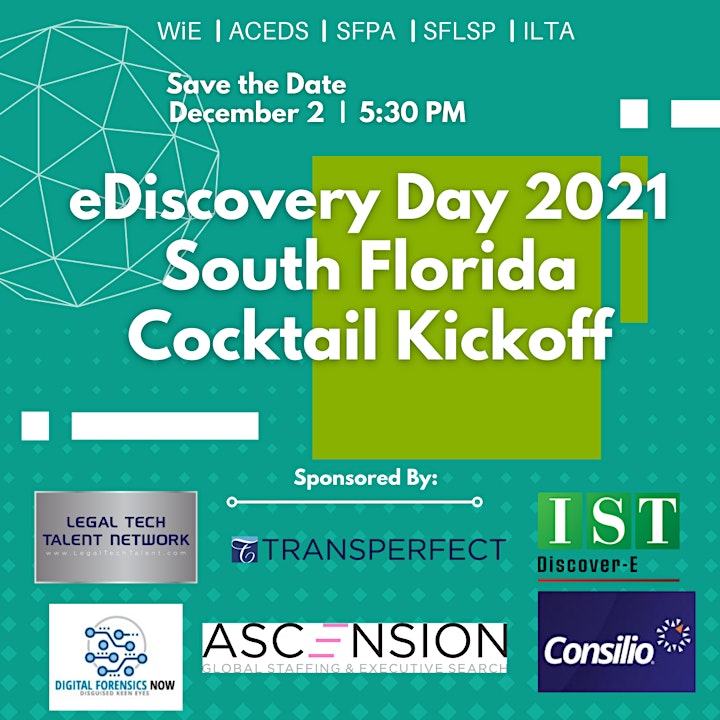 Organizer of eDiscovery Day 2021 - South Florida Cocktail Kickoff