Edible Gardening Workshops: Learn, Do, Grow, Share
Description
Creating Healthy, Water-efficient Edible Gardens: Two FREE edible gardening workshops in one day! Learn gardening techniques you can use at home. Register for one workshop or both at https://ediblegardeningworkshops.eventbrite.com.
WORKSHOP 1
9 to 11 a.m. - Edible Gardening the River-Friendly Way: Presented by Gail Pothour U.C. Cooperative Extension Master Gardener in Sacramento County (Classroom-style presentation)
River-Friendly Landscaping (RFL) is an integrated approach to the design, construction, and maintenance of landscapes to support the integrity of one of California's key ecosystems -- the Sacramento River watershed.
Based on the RFL seven principles, during this presentation Gail will teach you how to grow healthy, nutritious food for your family and the community by fostering healthy soil, using efficient watering methods for edibles, selecting what to plant and when, choosing the right edible plants for our climate and conditions, managing those garden pests that like delicious edibles as much as you, and more!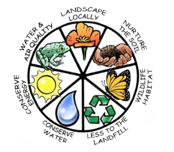 11:00 to 11:30 a.m. - Break. Bring a snack or brown-bag lunch. Beverages will be provided.
WORKSHOP 2
11:30 a.m. to 2:30 p.m. - Into the Garden: Productive Edible Gardens Start with Healthy Soil and Efficient Water Use (Demonstrations and hands-on learning by doing outside at the community garden) Workshop led by licensed landscape contractor and RFL Green Gardener Professional Jessy Parker.
Starting from the ground up, you'll learn how to evaluate your soil and ways to support soil life because healthy soil promotes healthy plants. Irrigation system components and options for the efficient delivery and use of water will be demonstrated. Participants will learn how to assemble and connect pipes and fittings, direct and place low-volume emitters in planting beds and boxes, and ways to manage your garden's water.
What to Bring/Wear: Hat, sunscreen, close-toed shoes, garden gloves, camp/folding chair (limited seating at the garden), snack or brown-bag lunch.
Garden Plots / Boxes - Now that these workhshops have helped you to "learn and do," are you interested in "sharing" by signing up to have a garden plot or box at the Antelope Springs Community Garden? If so, please talk with garden coordinators on Saturday, April 27 -- the day of these workshops.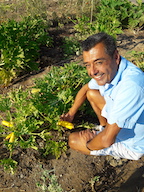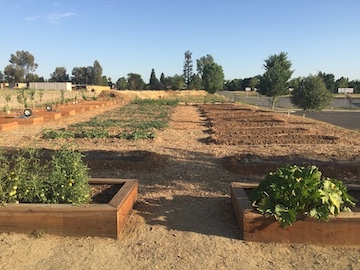 Please join us for one or both of these FREE workshops by registering at https://ediblegardeningworkshops.eventbrite.com.
Questions? Contact Cheryl Buckwalter at (916) 207-8787 or landscapeliaisons@gmail.com.
Edible Gardening Workshops Sponsored By:

About the Instructors:
Gail Pothour is a U.C. Cooperative Extension Master Gardener in Sacramento County. She has always had a passion for gardening, especially growing her own fruits, vegetables, and herbs. After retiring in 2000 after 30 years with the County of Sacramento, she finally had the time to really pursue her love of gardening and was selected to be trained as a Master Gardener in 2002.
Master Gardeners are volunteers, and Gail has spent a good deal of her Master Gardener volunteer hours working in the vegetable demonstration garden at the Fair Oaks Horticulture Center and serving as a project leader. The Fair Oaks Horticulture Center is a demonstration garden with water-efficient landscapes, composting education, and edible gardens (fruit tree orchard, berries, table grapes, herbs, and vegetables). Information based on University research is provided by Master Gardeners to home gardeners through workshops, open garden days, and other events.
Gail gives talks on home vegetable gardening and speaks to garden clubs and other organizations about edible landscaping. She is also an occasional guest on Fred Hoffman's Sunday morning radio gardening shows ("KFBK Garden Show" and "Get Growing" on Talk 650 KSTE).
Thankfully, Gail has a very understanding husband, because she has been known to take a carload of baby vegetable plants with her on vacation so they would not languish at home while she was gone.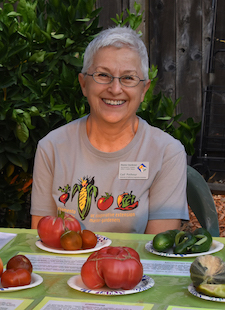 Jessy "J.P." Parker has more than 20 years of experience in the landscape industry. He has been a California C-27 licensed contractor since 2003 and, in that time, he has installed hundreds of residential landscapes and thousands of irrigation zones. Jessy's many certifications include irrigation troubleshooting, irrigation auditing, high-efficiency drip and spray irrigation, and he is a Qualified RFL Green Gardener Professional. Jessy has taught irrigation at a local community college and at workshops for water providers in the Sacramento region, and he has volunteered as an EcoLandscape California irrigation instructor at the Greener Gardens Tours & Expos in Roseville.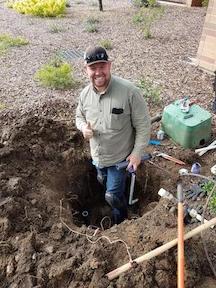 Soleil Tranquilli - It's simple. Soleil Tranquilli is dedicated to promoting sustainable landscaping practices. She loves drought-tolerant, California native and edible plantings. Fine landscape design unifies the home and garden. An inspired garden honors the land and its dwellers. This is the heart of Soleil's work: Consider alternatives to the water-intensive traditional grass lawn. Expand wildlife habitat into your own sanctuary. Get into the garden.
Soleil was an opinionated and naïve gardener who envisioned Elk Grove's first permanent Community Garden in 1999. Six years later, with the efforts of hard-working locals, the garden was finally built. During the garden's development, they worked with experts to offer local workshops in natural gardening techniques for the backyard gardener.
Soleil spent those years researching Biodynamic methods, composting and vermicomposting, seed collecting, and pursuing A.A. degrees in Landscape Design and Nursery Operations. She also holds advanced certification with The California School of Garden Design. She is a Qualified Water Efficient Landscaper, an EcoLandscaper Professional, and a Red Ribbon pro with the International Feng Shui Guild. She is currently the Secretary of the Board for the Association of Professional Landscape Designers (APLD) for the Sacramento District. Helping people Back Into the Garden is her joy and passion.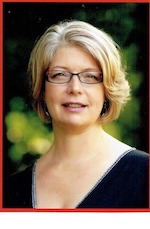 Cheryl Buckwalter is an educator, consultant, and residential landscape designer who has helped transform underused, outdated, and resource-guzzling spaces into drought-resilient, watershed-based landscapes that promote lasting and ambitious change for the betterment of all life, our communities, and the environment.
She educates and empowers landscape professionals and the general public through classes, workshops, presentations, and conferences. She has consulted with water providers throughout the Sacramento region to develop resources for home gardeners, landscape incentive programs, watershed-friendly garden tours, water-efficient landscape makeover contests, and educational programs.
Credentials include a degree in Environmental Horticulture, Certified Landscape Irrigation Auditor (CLIA), Qualified Water Efficient Landscaper (QWEL), and Qualified RFL Green Gardener Professional. Cheryl is the recipient of the 2018 Leadership in Landscape Sustainability award from the Association of Professional Landscape Designers (APLD). She is currently the Co-Chair of the California Chapter's Sustainability and Advocacy Committee and Sustainability Chair of the Board for the APLD Sacramento District.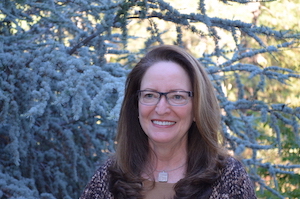 Please join us for one or both of these FREE workshops by registering at https://ediblegardeningworkshops.eventbrite.com.
Questions? Contact Cheryl Buckwalter at (916) 207-8787 or landscapeliaisons@gmail.com.