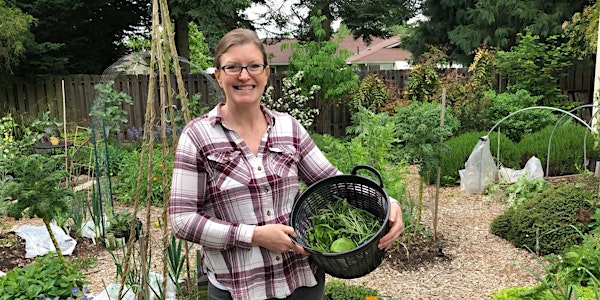 Edible Gardening 101
Learn to grow more of your own garden-fresh veggies and herbs in this Edible Gardening 101 program.
About this event
Want to grow more of your own garden-fresh veggies and herbs? Presented by Marni Swart of Growing Roots Together, the program will cover edible gardening best practices including garden placement, types of soils, seeds and starts, types of garden beds/containers, and more! There will be time for Q&A so be prepared with your edible gardening questions!
Join the Sammamish Valley Grange community, Wednesday, February 1, 2023, 7 p.m, for this free virtual program, as we start out the new year with our Community Education series.
About Marni Swart: Marni is a certified sustainable urban agriculturist, garden coach, edible garden designer, nursery woman, and owner of Growing Roots Together. Marni's passion is teaching people how to sustainably grow more of their own food and medicine as a way of building connections with nature and within communities. Learn more at Growing Roots Together.
We encourage you to register in advance here on Eventbrite (a Zoom link will be provided ) or go directly to this Zoom link to join the program.
In working to improve the rural nature of the Sammamish Valley, the Grange shares its mission through educational outreach and neighborly engagement. Membership in the Grange is open to the public. For more information, please e-mail sammamishvalleygrange286@gmail.com.