Edible Brooklyn & Brooklyn Brewery Present The Great Pinch Tail, Suck Head
Description
Edible Brooklyn presents:
The Great Pinch Tail, Suck Head Event at Brooklyn Brewery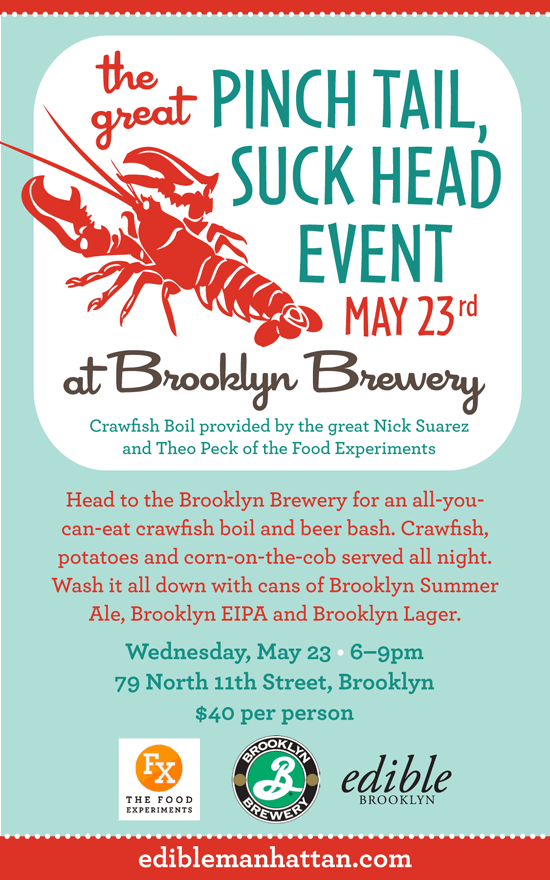 Join us for a night of beer drinking and crawfish peeling at the Brooklyn Brewery. The fantastic Nick Suarez and Theo Peck of the Food Experiments will be cooking the best Crawfish Boil Brooklyn has ever seen! We've got potatoes, corn, sausage and mushrooms added to the pot and cans of Brooklyn Summer Ale, Brooklyn EIPA and Brooklyn Lager will be at hand throughout the night to wash it all down.
Tickets: $40 per person (includes about 2 lbs of crawfish plus all the fixings and endless beer)