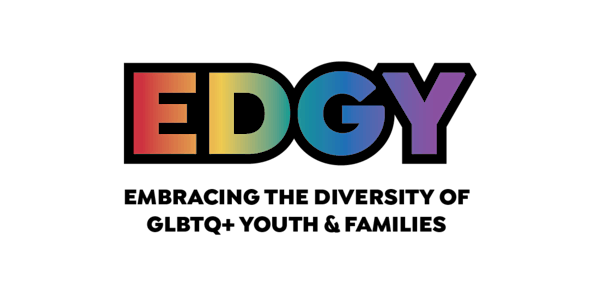 EDGY CONFERENCE 2023: MORE THAN SEXUALITY OR GENDER
A one-day conference for professionals working with LGBTQ youth and families hosted by Penny Lane Centers. There will be 6hr CEUs available
Date and time
Wednesday, May 10 · 9am - 5pm PDT
Location
Skirball Cultural Center 2701 North Sepulveda Boulevard Los Angeles, CA 90049
About this event
The EDGY Conference provides a "one-stop-shop" opportunity for youth-serving professionals to build awareness and cultural competency, learn current and emerging best practices, and gather resources from leading experts and national organizations in the field.
The EDGY Conference, which is presented by Penny Lane Centers, strives to create a supportive environment for GLBTQ+ (Gay, Lesbian, Bisexual, Transgender, and Questioning) youth and families through initiatives, education, and enlightenment.
As Penny Lane's work with GLBTQ+ youth and families expanded so did the organization's knowledge of best practices for working with this population. In an effort to share their knowledge and experience with the social service community, Penny Lane held its first EDGY Conference in 2009. Penny Lane has remained committed to bringing to light the unique issues GLBTQ+ youth and families face.
For more information visit www.edgyconference.com
EDGY 2023 THEME: MORE THAN SEXUALITY OR GENDER
Oftentimes when working with LGBTQ+ individuals the focus is on their sexuality and/or gender identity. However, many of the issues and challenges for LGBTQ+ persons are common to many other youth and young persons. This year we want to look at the whole person and how we can support them to overcome challenges that – although not specific to the LGBTQ+ community – are prevalent within their lives. This would include issues like eating disorders, self-cutting/self-harm and even bullying. It is also more common in the politics and media today to hear negative things specifically targeting LGBTQ+ individuals forcing many to feel even more insecure and apprehensive about their future. How do we help our young people cope and thrive? The focus of EDGY this year will be working together to help nurture confidence in who they are – which is so much more than who they choose to love or what their gender identity may be.
There are many topics that we hope to have presented that would allow attendees to be more effective in their work with LGBTQ+ individuals. We are inundated today with negative messages such as politicians working to overturn gay marriage as well as tragic examples of violence against the LGBTQ+ community, overwhelmingly targeting Trans women of color. How does a young person absorb this kind of information and yet continue to improve themselves and their lives, so they have happy and healthy futures. "Don't say GAY" laws and prominent leaders railing against "Drag Queen Story Hour" give young LGBTQ+ the message they are hated. The reality of the situation is that "Drag Queen Story Hour" sets out to show positive role models to young people regardless of sexuality or gender. Books and films are often the first place that young people see positive role models or how LGBTQ+ individuals integrate to society. How do we use art, storytelling, and other tools to show compassion and support to LGBTQ+ youth? LGBTQ+ hard earned rights are under attack so not only must we advocate for change and progress but create forums for young people to feel secure enough to do the same. This conference will be a call to action for us all to not only do more to help our youth but to empower them within their communities and groups.
About the organizer
Penny Lane Centers is a 501(c)(3) nonprofit organization founded in 1969 to serve abused teenage girls. Since that time, Penny Lane's programs and services have expanded to serve thousands of children, youth and families annually. Services include: Mentoring, Foster Care and Adoption, Transitional and Permanent Housing, Family Preservation, Wraparound, Residential Treatment Facilities, Therapeutic Behavioral Services and Mental Health Services. Penny Lane is proud to have received the "All Children, All Families" Seal from the Human Rights Campaign. For more information about Penny Lane Centers please visit www.pennylane.org.