About this Event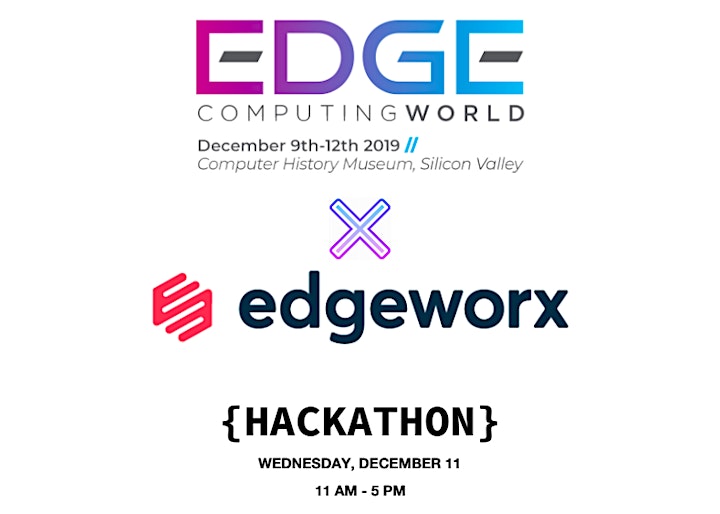 In partnership with Edgeworx, Inc., Edge Computing World is organizing a hackathon! At this event, which is oriented toward developers, teams will be challenged to build and deploy a functioning edge solution using the Eclipse ioFog open-source technology.
Mentors will present to help guide participants through the basics of edge computing. There will be prizes for the standouts, plus giveaways (and fun) for all!
The event is completely free and open to all. It will take place at the Computer History Museum, Edge Computing World on Wednesday, December 11th from 11 am to 5 pm.
Attendees are encouraged to arrive with their teams already formed and all members present. Those who are not yet part of a team when the hackathon starts will have the option to either form a team with others, join an existing team, or form a team by themselves.