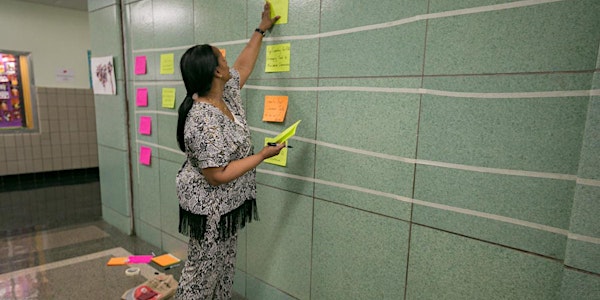 EdCampNewark(NJ)
When and where
Location
DISCOVERY CHARTER SCHOOL 240 HALSEY STREET (Downtown Newark) Newark, NJ 07103
Description
EdCampNewark is all about Back To School!
EdCamp's Un-Conference style PD is back in hip and historic Newark, NJ! We celebrate Teacher Leadership, connectedness, collaboration and sharing of best equitable practices for responsive instruction for all students!
WE . WELCOME. YOU to EdCampNewark on SATURDAY, SEPTEMBER 22, 2018 from 8-1:30pm!!! It will be a day of teaching and learning like no other! EdCamps are free and collaborative. YOU are the chief particiapnt and YOU design your own learning tailoring and leading sessions or particiapting in them. We invite you into our Back To School conversation and sharing of strategies, best practices, relationship building and scholarship.
We can't wait to see you in Newark!!! DOORS OPEN AT 7:30am for breakfast, check in and meet and greet! Opening remarks 8-8:15am and sessions area GO at 8:15am. Bring your brown bag lunch and feel free to eat in sessions to maximize our learning and fellowship! EdCampFoundation will be on hand with a video creaw so smile, lean in and participate in telling the story of how wonderful EdCamps are and #whyyouedcamp I am Sooooo pumped!----love Juli-Anne