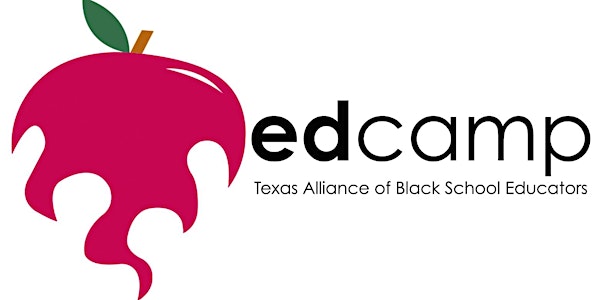 EdCamp Virtual TABSE/TABPHE 2021 Conference
A place where educators can learn, share, and have fun! Join us during the TABSE/TABPHE conference for a free virtual event.
About this event
Unlike traditional conferences which have schedules set months in advance by the people running the conference, Edcamps have an agenda that's created by participants like you at the start of the event. Instead of one person standing in front of the room talking for an hour, you are encouraged to have discussions and hands-on sessions.
Sponsors don't have their own special sessions or tables, all of the space and time are reserved for the things the people attending want to talk about. You could pay hundreds of dollars to attend another conference, or you could come to an Edcamp for free!
Zoom information will be sent to registrants an hour before the event begins.
Edcamps are:
free
non-commercial and conducted with a vendor-free presence
hosted by any organization interested in furthering the Edcamp mission
made up of sessions that are determined on the day of the event
events where anyone who attends can be a presenter
reliant on the "law of two feet" that encourages participants to find a session that meets their needs
Join us at this unique workshop that is developed BY educators for educators!!!
Lunchtime Lasagna Cooking Demonstration (12pm - 1:30pm CT)
Beginning at noon we'll have a virtual cooking demonstration featuring a healthy, creative lasagna dish led by a fellow educator and culinary enthusiast! You'll receive the ingredient list when you register to give you time for grocery shopping.
Anti-Harassment Policy
The Edcamp Community and Edcamp TABSE/TABPHE are dedicated to providing a harassment-free experience for everyone, regardless of religion, gender, gender identity and expression, sexual orientation, disability, physical appearance, body size, race, or age. The Edcamp Community does not tolerate harassment or bullying in any form of anyone at an Edcamp or at any events sponsored by the Edcamp Community. At the discretion of the Organizers, Participants violating these rules may be asked by Organizers to leave an Edcamp event; and at the discretion of the Edcamp Community, Organizers who violate this Policy may be precluded from hosting and organizing future Edcamp events.
Our anti-harassment policy can be found at: https://digitalpromise.org/edcamp/anti-harassment-policy.