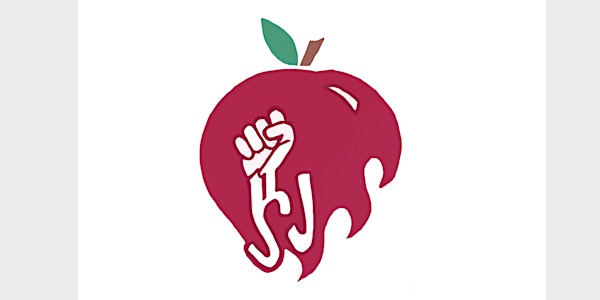 Edcamp Social Justice 2021
Please join us for the second annual Edcamp Social Justice on Saturday, February 13! This year's event will be VIRTUAL.
About this event
Please join us online for the second annual Edcamp Social Justice on Saturday, February 13! While we will not be able to gather in person, Edcamp Social Justice will provide many opportunities to have the same vibrant, necessary discussions related to social justice...just in a virtual setting. Thanks to the generosity of the Department of Public Instruction, the first 250 participants will receive a book by our keynote speaker. Books will be available to pick up at locations around the state of Wisconsin soon after the Edcamp (information forthcoming).
What is an Edcamp?
An Edcamp is a completely FREE "unconference" that is an opportunity to collaborate, innovate, learn, and grow with other educators and educational leaders. 
In addition to a keynote by Cornelius Minor, author of "We Got This," participants will collaboratively determine session topics the day of the event.  We encourage everyone to consider pitching a session idea that you would like to discuss -- you need not plan out a presentation.  Rather, facilitating a session involves sharing experiences and having conversions.  If you don't have an idea, don't worry.  You'll be sure to find sessions that will be engaging. 
How is this Edcamp different from other Edcamps out there? 
 This Edcamp will be firmly focused on supporting the conversations and actions that need to happen to move toward greater justice in our schools and our communities.  Sessions will provide opportunities for educators to learn from each other, participate in tough but essential discussions, reflect, and share strategies.
Unlike many Edcamps, we'll have a keynote to start us off on a journey towards social justice!
When is this Edcamp?
 Edcamp Social Justice will take place virtually on Saturday, February 13, 2021.  Please join us at 8:00 am for registration.  The "unconference" will begin at 8:30 am with building the session board and followed by the keynote event.
I'm excited! Now what? 
 Register via this Eventbrite and mark your calendar for February 13, 2021!
For more information,
Visit our website at bit.ly/edcampsocialjustice
Follow us on Twitter @EdCampJustice
Like our page on Facebook.com/edcampsocialjustice
BUY A SHIRT TO BENEFIT SUN PRAIRIE BLACK STUDENT UNIONS AND SPORT YOUR SOCIAL JUSTICE PRIDE!
https://ameriprintapparel.com/bsu_INNTW/shop/products/all?page=1