| | |
| --- | --- |
| EDC Creations 2011 Black Lovers Weekend Celebration! Come out and meet the authors in a festive setting | |
Event Details
EVENT CANCELED DUE TO MEDICAL EMERGENCY!
Join Ella and Friends for Black Love Weekend!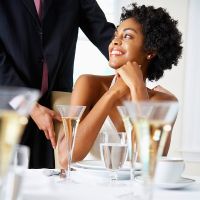 We are celebrating Black Love!  Our relationships new and old are what shape us and define who we are as a people!  We would love for you to join us for our annual celebration of the official Black Love Weekend.  You invited to come and bring at least 4 other friends to this community lovers & leaders ball on Saturday, April 30, 2011.

 

Single people come out and meet new friends. Older settled couples come show the world you are still in love. We welcome all types of couples: gay, straight, young, old and those who are just undeclared...LOL!




We are basing this event on the official Black Love Day concept!  During Black Love Weekend, the idea is to come out and embrace the fact that we do still believe in committed relationships, marriage and building families. This is a night of fun, dancing and networking with book giveaways, author spotlights and a gift bags filled with special books for each guest. Once a year we owe it to ourselves to kick up our feet and have a glorious time!

  

Pick up your ticket today, all sales end March 30, 2011. No extentions will be given. We need a definite head count by March 30. If you intend on attending this event, please purchase tickets early. 

 

What is Black Love Day
Black Love Day was was founded in 1993 by DC native Ayo Handi Kendi to be celebrated on Feb. 13th of each year, the day before Valentines. Ayo Handi Kendi is the founder/director of the African American Holiday Association (AAHA). Black Love Day is an African-centered, alternative to the commercial Valentine's Day with the spiritual goals of healing relationships through 1. Black self-love instead of self-hatred, 2. racial healing to stop racism, and 3. increasing peace to stop violence.

 
How to Celebrate Black Love Day on Feb. 13, 2011
Every Feb. 13th on Black Love Day, People of African Descent demonstrate love for 24 Hours in 5 loving acts. We demonstrate the 5 Tenets of Black Love and recommit to the Nguzo Saba, principles of love and unity for the Black Diaspora. We display the "Akoma" an Adinkra symbol of love, patience, goodwill, faithfulness & endurance. We give the greeting, "Nya Akoma" (N-yah Ah-Coma) which means  "get a heart, be patient!"

We celebrate with personal love rituals, couple love-ins or community relationship ceremonies. We buy conscious love gifts from Black merchants to recycle Black dollars to love our communities. We read  "The Black Love Book" to inspire us toward love's healing power. Beyond Feb. 13, we practice the principles of Black Love, returning to love everyday to heal ALL our relationships and better the planet!

  

Dinner.  Dancing.  Author Readings.


Join the party for a spectacular dinner buffet, groove to classic R&B all in an atmosphere that brings authors and readers together, like none other!  We begin the party with the Bookclub President Red Carpet Affair, moving into the meet and greet with the seven bestselling male authors of the Love Literature Book Tour and ejoying a wonderful evening of networking, partying and live entertainment.  

  

Saturday Night, April 30, 2011
April 30, 2011 at (7pm - 11pm)
Radisson Hotel Largo - Washington DC
9100 Basil Court,  Largo, MD  20774 
Hosted by EDC Creations Media Group


7:00-   Opening Session and Bookclub Red Carpet Affair

8:00-   Love Literature Introduction Ceremony and Dinner
9:00-   Author Readings, Book Sales & Party
11:00- Gift Bags and Prizes Given Out 
---

2011 Love Literature Book Tour
Seven Bestselling Authors on Tour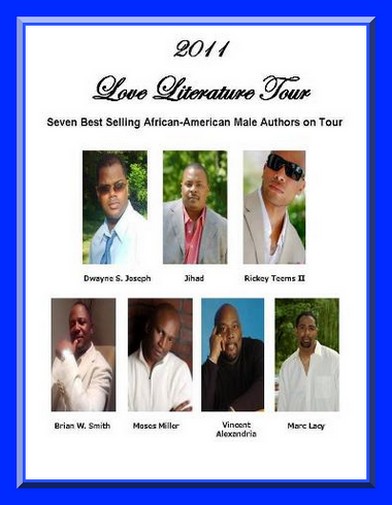 The best male author tour in years is coming to a city near you. Here are the confirmed cities as of today:
Ft. Worth, TX / Denver, CO / Landover, MD / Cleveland, OH / Atlanta, GA / Houston, TX / Nashville, TN
Go to the Love Literature Tour website for dates and locations: www.loveliteraturetour.info
Tickets:  $35.00 Per Person-- includes buffet, gift bag, author meet & greet and entertainment


Strict Dresscode:  Business Casual. No jeans, sneakers or T-shirts allowed. All sales are final;  no refunds;  gift bags each contain books from various genres. You can not select the books placed in the gift bag. The gift bags are given to the guests as a way to introduce them to books that they may not have purchased for themselves.
WIN GREAT GIFT BAGS!
 
Two people will win gift bags filled with books valued at $200.00! 
Go tell 10 people about this joyous occasion. Give a ticket as a gift!  Great girls night out!  Biker Clubs, Meetup Groups and Bookclubs come out and showcase your president in the Red Carpet Affair!
Every group of 10 tickets (purchased together) will win gift bags valued at $150.00. 
The person or family that purchases the most tickets will win a gift bag valued at $250.00!  All gift bags and prizes given out at exactly 11pm EST. One per person!
 
Black Love Buffet Menu

International & Domestic Cheese Display
Featuring Smoked Gouda, Boursin, Cheddar, Havarti, & Brie Cheese with Toasted Walnuts, French Baguette, and assorted Flat Breads accompanied by a Selection of Smoked Meats and Fresh Seasonal Fruits
Beverages to include:  CASH BAR, drinks purchased by the guests
Complimentay:  Signature drink, Sodas, Iced Tea, or bottled water
(Menu is subject to change by the hotel) 

Fresh Fruit Display & Fresh Vegetable Crudité
Sliced Fresh Fruits and Berries with Fruit-Yogurt Dressing. Fresh Vegetables with Assorted Dipping Sauce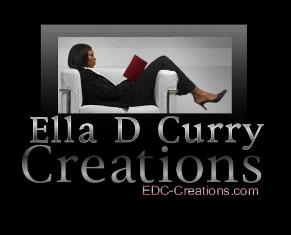 Hosted by Ella Curry,   EDC Creations Media Group
Website:  www.edc-creations.com
Host Email: edclitevents@gmail.com
Where

Radisson Hotel Largo - Washington DC
9100 Basil Court
Largo, MD 20774


Organizer
EDC Creations Media Group

EDC Creations is a full-service Internet publicity firm, literary event consulting firm, and branding consultant  providing comprehensive solutions for our customers. Whether you need a simple, effective web presence, book lauch party, promotional materials or a robust e-commerce solution, we can help you identify and meet your goals.
Our web site designers and event planners utilize the latest technologies to deliver striking design and accessible information with minimum download time.
 
Black Pearls Magazine
Ella Curry and EDC Creations are proud to announce the books that created an impact, for readers and the EDC Creations network. Our "literary hallmarks" indicate excellence in writing and storytelling. These are the books we want to feature to the world. Each year thousands of people — educators, concerned parents, community leaders, authors, poets and publishers — devote their time and resources to presenting the reader with great books!
Visit Black Pearls Magazine for more author interviews: www.blackpearlsmagazine.com
EDC Creations 2011 Black Lovers Weekend Celebration! Come out and meet the authors in a festive setting