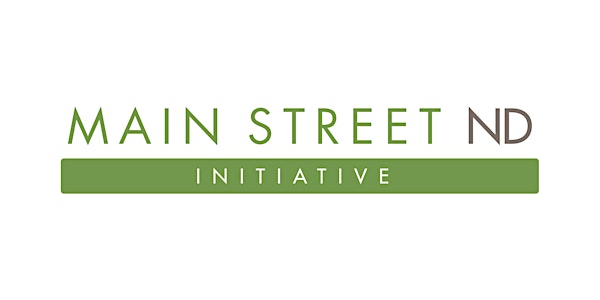 EDA Public Space Initiative- Placemaking Planning Grant
Educate what is placemaking… placemaking with workforce and economic resiliency focus.
About this event
Placemaking activities are a multi-faceted approach to planning, designing, and managing public spaces, and these community assets are critical to economic resilience and workforce attraction and retention across the state of North Dakota. Placemaking as an economic development strategy, also called place-based economic development, is the practice of using a community's public amenities to make economic progress. Architectural designs, Infrastructure planning, implementation and final architectural plans will not be funded with this grant.
The goal in the EDA Placemaking Planning grant is the planning and design necessary to enhance the statewide attraction of businesses, promotion of economic activity, and the retention and attraction of talented workers, thus strengthening the economic resiliency across North Dakota communities as we recover from the economic impacts Covid-19. Community-driven placemaking matters in creating healthy, prosperous communities where people want to live, work, play, and learn. The planning and design efforts that result from this proposal will generate economic benefits and is a complementary strategy to aid workforce development.
If you have questions that you would like addressed at the webinar, please email those questions to: communitydevelopment@nd.gov.