About this Event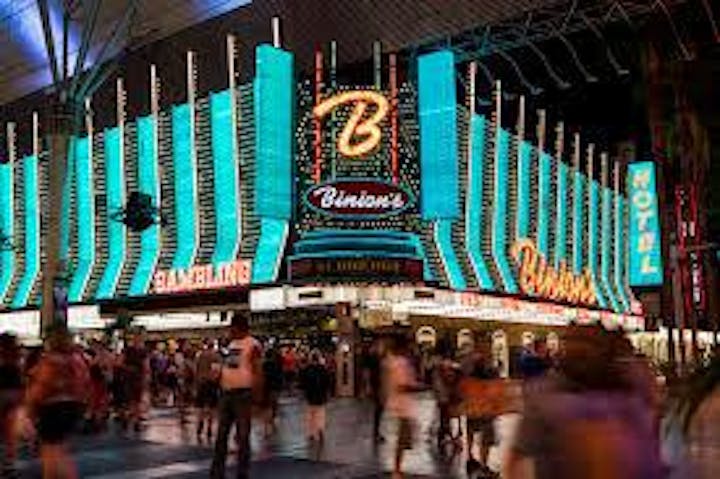 ****IMPORTANT - PLEASE READ ALL ITEMS BELOW****
Welcome the Ed W. Clark High School 40th Class Reunion Event Page!
VENUE DETAILS: We will be holding a pool-side, casual gathering on the rooftop of the historic Binion's Gambling Hall & Hotel. IMPORTANT! The venue can only host up to 150 guests. Tickets are expected to go fast, so be sure to purchase yours as soon as possible! Tickets sales will end when capacity is reached.
TICKET DETAILS: Your ticket pays for the venue, hearty appetizers, and a cash, no Host bar. Online ticket sales will end 09/20/2019 or when capacity is reached.
$40 - Early Bird Ticket, available only until 08/31/2019!
$50 - Regular Ticket, available from 09/01/2019 through 09/20/2019.
$60 - At the door.
ROOM RESERVATIONS: The Four Queens Hotel is providing a limited room block. Reservations are to be confirmed through CENTRAL RESERVATIONS OFFICE AT (800) 634-6045 press 1 prior to the cut-off date of Tuesday, September 3, 2019. Please a refer to the group name (Clark High School Reunion '79) when making your reservation. Confirm all details when making your reservation.
Should group fall under the ten (10) room minimum required for this group rate, group will be charged the prevailing rack rate per room, per night without notice.
DAY*****Thursday********Friday********Saturday****Sunday
DATE*****10/3/19*****10/4/19*****10/5/19*****10/6/19
RATE- NT**$39.00******$129.00*****$129.00*****C/O
RATE- ST** $59.00******$149.00*****$149.00*****C/O
***Please remember to add applicable hotel occupancy tax, currently at 13% to all rates quoted above. All rates quoted are based on single or double occupancy, net, non-commissionable. No Resort Fee.
Extra Person: $15.00 plus room tax per person, per night. Maximum of four (4) people per room.
CHECK-IN TIME: 4:00 p.m. CHECK-OUT TIME: 12:00 p.m.
PARKING: Parking will be validated at the event
QUESTIONS? EMAIL: clarkchargers79@gmail.com
#onceachargeralwaysacharger