Ed Leadership - International Roundtable - a Virtual Conference
THEME: THE POWER OF CHANGE: Inspiring the teacher within
About this Event
13th Ed Leadership Roundtable
THE POWER OF CHANGE: Inspiring the teacher within
An Online Conference for Ed Leaders, 21-24 January 2021; Register for Free (till spaces last)
Dear Education Leader:
The countdown has begun for the 13th Ed Leadership International 21 to 24 January 2021!
We are excited to host 80+ speakers and participants from 50+ countries to deliberate on matters most urgent to education. Each of our roundtables aims to create effective engagement between stakeholders in education and serves as an umbrella for the sharing of ideas and practices for a new education.
Education needs more deliberation especially in the wake of India's New Education Policy. Ed Leadership International Roundtables for the past 12 years have been providing a powerful platform for conversations that lead to change and are necessary to bring about meaningful change in our education. Each roundtable creates an effective engagement between education leaders and experts from across the world.
In addition, Ed Leadership encourages schools to engage in implementing change and documenting evidence through Innovation-in-process Fellowships and Innovator Awards. We feel these create the circumstances for real change on the ground.
You are invited to register for free here and get more information about presenters and the program on our website: www.getilearn.org.
Ed Leaders are invited to register here for deliberations within the Zoom room. The conference is online and participation is free. All your teachers are invited to attend the conference on www.facebook.com/getilearn/live.
On the last day of the conference, on Sunday 24th January, we will celebrate, along with educators across the world, the third International Day of Education. This day we will host a session on education and literacy of the underprivileged, children out of school, and adults who are illiterate.
On the last day, we will also be giving out Innovation-In-Process Fellowships and Innovator Awards.
We invite your active participation.
(Please note: Participants will get certificates of participation for each session they complete and for which a Feedback Form is filled.)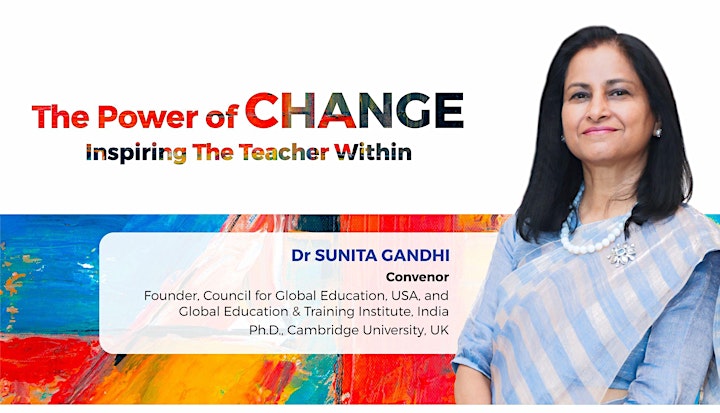 CHANGE HAS POWER
Education needs a new renaissance. Circumstances are impressing upon us to change in many deep and profound ways. Surely, we want to link education better to life's purpose, inspire the teacher within us, develop deeper and more meaningful relationships, set new standards, and aspire to meet them. It is clearly a time to re-imagine, re-structure, and re-create a new and more meaningful education.
Let's convert our dreams into reality, arbitrate new strategies guided by the vision of a more humane world, and supported by research and evidence.
Look forward to your participation.
New Education Policy
Ed Leadership addresses the most pertinent issues raised in the NEP with worldwide experts talking about topics such as Project-Based Learning, Flipped Teaching, Teacher Training, Early Childhood Education, and more.
"There is hardly any aspect of our life in these three decades which is the same as before. But the path on which society moves towards the future, our education system, it was still running on the old pattern. New education policy will sow seeds for starting a new era. This is the foundation of the future of India. It needs to be implemented effectively across the country and we need to do it together. Still, the work is not complete. It's just the beginning."
Shri Narendra Modi, The Prime Minister of India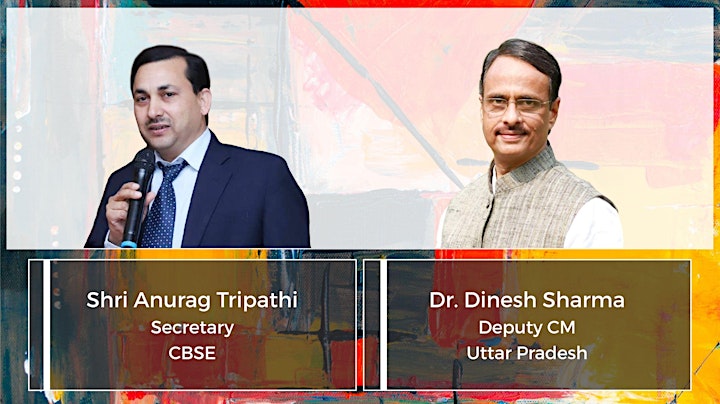 Chief Guests
Dr. Dinesh Sharma is the Deputy Chief Minister of Uttar Pradesh, India's largest State. A university professor in the past, Dr Shama has been the Mayor of Lucknow, the State's capital.
Shri Anurag Tripathi is the Secretary of India's largest examination board, the Central Board of Secondary Education (CBSE). He is a senior bureaucrat from the 1998 batch office of the Indian Railways Personnel Service (IRPS).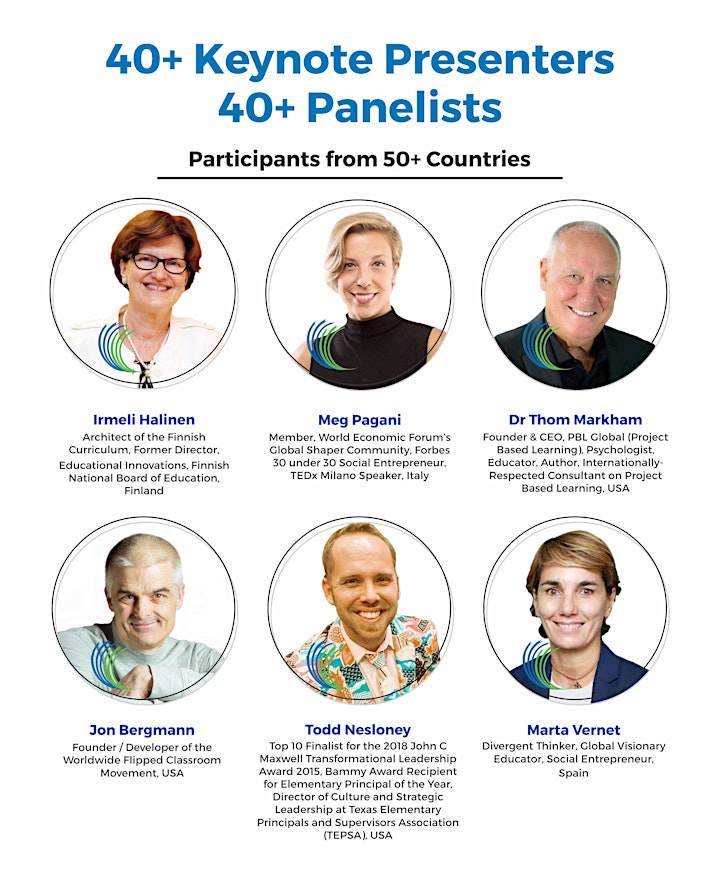 Apply for Innovation-In-Process Fellowships and Innovator Awards
GETI Fellowships and Awards are our way of saying: "Thank you for being a part of the change process so urgently needed in education."
Each year at Ed Leadership, we invite school heads to implement change. We invite you to write your ideas for change in the GETI Fellowships and Awards Form: www.getilearn.org/FellowshipsAwards.
There is no charge and an international jury will make the selections based on transparent criteria.
FELLOWSHIPS: Fellowships are given for an idea you wish to implement when you are back at your schools. Fellows are expected to upload their on-going evidence of their innovation-in-process in an e-portfolio (photos, videos, slide presentations, surveys, pre-and post-intervention data and its analysis, anecdotal and qualitative evidence). A link is provided where the e-portfolio may be uploaded.
AWARDS: Those individuals or schools that have already implemented innovations of their own, and who have documentary evidence, may also apply for the Innovator Awards.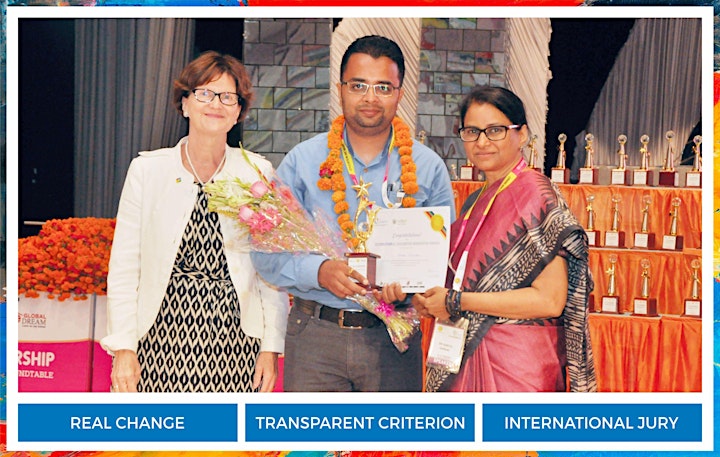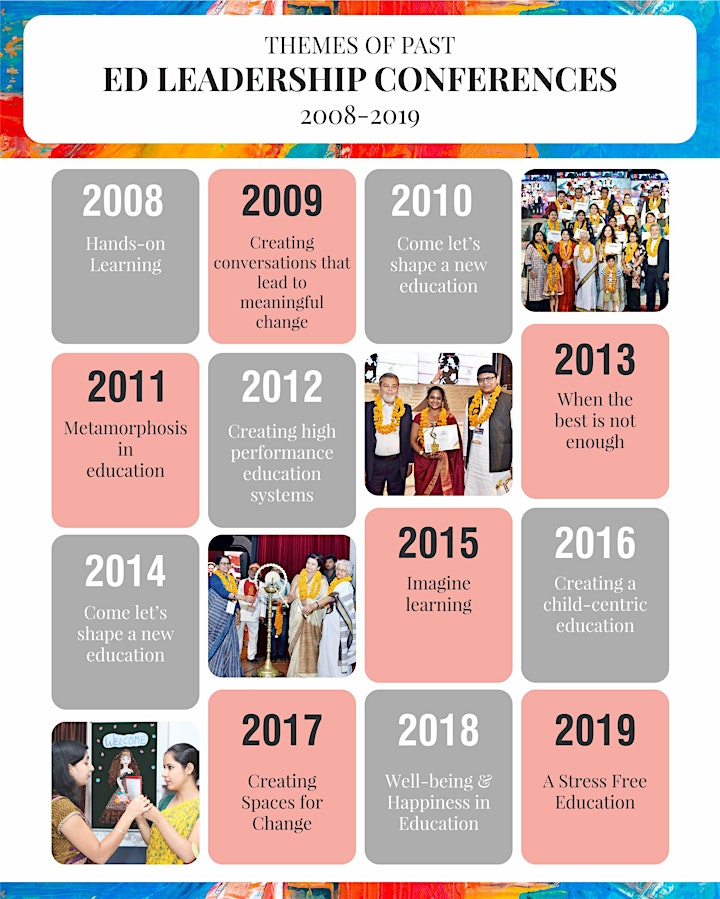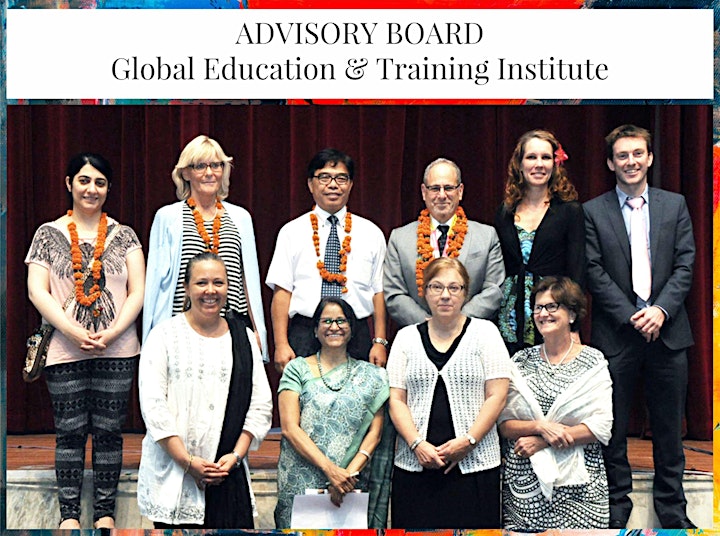 GETI Ed Leadership Advisory Board
Prof. Hanna Ragnarsdottir, Iceland
Dr. Susan Hama, Iceland
Prof. Shun-Wing Ng, Hong Kong
Prof. Fred Mednick, USA
Prof. Mari Paullina, Finland
Mr. Bob Baratta-Lorton, USA
Dr. Neelam Parmar, UK
Dr. Sunita Gandhi, India
Ms Pirjo Koivula, Finland
Ms Irmeli Halinen, Finland
Chris Macrae, USA
Come One, Come All School Leaders
Inviting you to invoke the power of change and disrupt education as we know it! Be an integral part of the GETI #DisruptiveEducation Movement by being a part of the 13th Ed Leadership International Roundtable. REGISTER NOW.