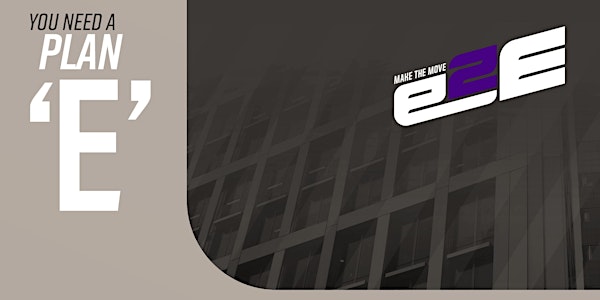 ECV Talks' Entrepreneurship master class
You're thinking about starting your own business. But the transition from employee to entrepreneur doesn't come with a manual. Or does it?
About this event
Do any of these comments from people I've interviewed sound like something you've said?
"I love what I do but I hate the work environment. I wish I could change things/was running things."
"I don't have the money 💰 or the time ⏳ to start my own business."
"I'm afraid of failing if I start my own business. What if no one supports me?" 😨
I'm hosting a LIVE masterclass this Friday, July 24th where I'm going to address each of these perceived obstacles to entrepreneurship and help you create a plan to overcome them. And you're invited. Interested?
Then what are you waiting for? Go ahead and register. You've got nothing to lose (other than 30 minutes of watching 🐈 videos or the latest TikTok because it's FREE!
The objective of the class?
+ Teach you what you need to have to smoothly transition from employee to Entrepreneur.
Here's what you'll learn:
What everyone needs to know when deciding whether to become a business owner 🏢
What it takes to maintain the entrepreneur lifestyle 💪🏾
What should be part of your plan 'E' (no, I'm not talking about a business plan)📃
My past blog, videos and posts provide INFORMATION only. But I know that EXECUTION creates value. And after a decade as an educator, I know how to provide you with that critical support throughout the process of creating & executing your Plan 'E'. So join me and claim your free Entrepreneur starter pack just for attending!
See you there!