ECUSADIVULGA@NY: Michael López-Alegría "Imágenes de una carrera espacial"

Wednesday, January 27, 2016 from 7:00 PM to 9:00 PM (EST)
Event Details

ECUSADIVULGA@NY se complace en presentar a:
Michael López-Alegría
NASA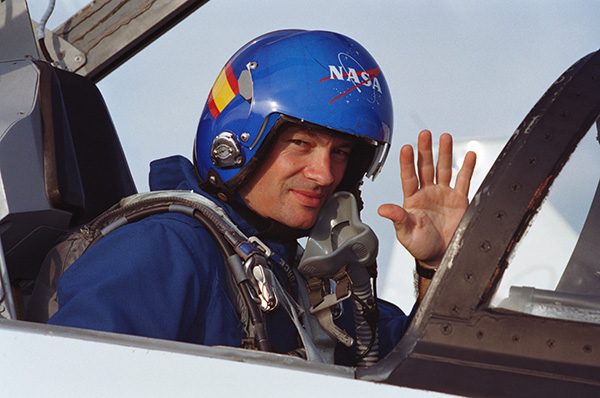 "Imágenes de una carrera espacial"
RESUMEN:
Una visión general de los vuelos espaciales desde sus orígenes en la Unión Soviética a los logros actuales en la Estación Espacial Internacional. Seis décadas de competencia que se convirtieron en cooperación, experimentación científica y los avances tecnológicos que las hicieron posibles. Además de percepciones del pasado y del presente, una mirada actualizada al futuro de los vuelos espaciales tripulados. 
BIO:
Michael López-Alegría hizo historia como el primer astronauta nacido en España que viajó al espacio. Durante su carrera en la NASA participó en cuatro misiones espaciales, acumulando 257 días fuera de la Tierra. Además, tiene el récord de paseos espaciales de la NASA, realizando un total de diez "spacewalks". López-Alegría ha participado activamente en la construcción de la Estación Espacial Internacional (ISS). Realizó tres misiones en el transbordador espacial, la primera, la STS-73 en 1995 que se centró en experimentos científicos. Tras dos misiones más entregando elementos esenciales para la estructura de la ISS, en 2006 fue nombrado comandante de la misma y realizó su cuarta y última misión (Expedición 14), la más larga alcanzada por cualquier estadounidense. La tripulación de López-Alegría estuvo más de siete meses operando, construyendo y utilizando la estación y sus instalaciones científicas. Desde abril de 2007, fue Director de Operaciones de la tripulación de vuelo en el Centro Johnson de la NASA (Houston). Posteriormente Michael López Alegría ha sido Presidente de la Commercial Spaceflight Federation y actualmente asesora a más de 50 compañías en todo el mundo en nuevas tecnologías. En octubre de 2014, en reconocimiento a su brillante carrera, ha sido galardonado con el Premio Paz de Westfalia.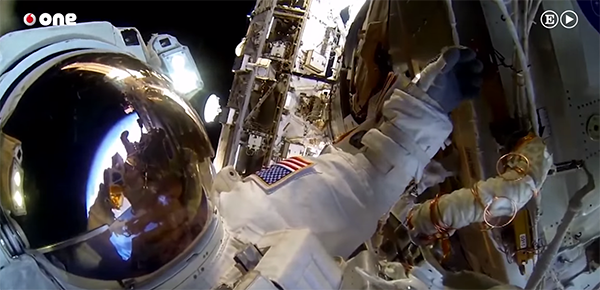 El astronauta de la NASA, protagonista de la charla de divulgación del próximo miércoles 27 de enero en el Instituto Cervantes NY, fue entrevistado recientemente junto con Pedro Duque, donde hablaron sobre utilizar la Luna como entrenamiento para la colonización de planetas: (link)

Have questions about ECUSADIVULGA@NY: Michael López-Alegría "Imágenes de una carrera espacial"?
Contact ECUSA New York
Organizer
The New York Metropolitan Area is a unique hotspot for scientific advancement and one of the most vibrant and dynamic scientific communities in the world. New York is home to an impressive variety of top-notch academic research institutions, including world-renowned universities and research laboratories. Additionally, the region sits at the world's crossroads of finance, legal and international business, opening doors to entrepreneurs in all aspects of science and technology.
We aim to develop a platform that fosters interaction between researchers, employers, entrepreneurs and the Spanish institutions in the city.