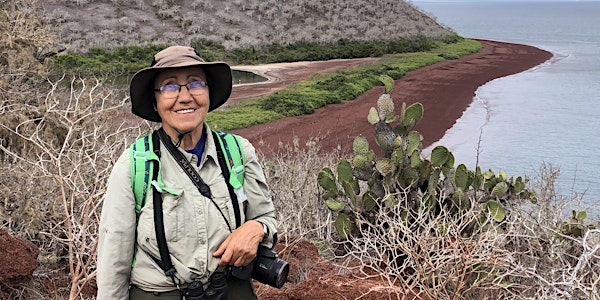 Ecuador and Galapagos - A Birder's Journey
In November 2022 birder Anna Kozlenko spent 9 days in Ecuador and the Galápagos Islands. She will share photos and videos of this trip
About this event
The isolated terrain of the Galapagos Islands shelters a diversity of plant and animal species, many found nowhere else. Ecuador, including the Galápagos Islands, has 1617 confirmed species. Eight of these are endemic to the mainland and 31 are endemic to the Galápagos Islands, with 4 species introduced by humans. Seventy-seven species are rare or vagrants, and one has been extirpated. Charles Darwin's observations of Galápagos species in 1835 was the inspiration for his theory of evolution.
Kirtland Bird Club of Northeast Ohio has members throughout Northeast Ohio and beyond. The club has free monthly speaker meetings as well as field trips to areas in the Greater Cleveland area where some of the 250+ species of birds that visit or reside in the area can be seen. For more information go to www.kirtlandbirdclub.org or email info@kirtlandbirdclub.org.
Registrants for this program will receive a Zoom link via email in the late afternoon on the day of the program.