Description
Your female body is the perfect instrument for the ecstatic life force to play through. In this experience, our music, movement, voice and sisterhood are the mystical melodies for joyous & profound let go, as well as creating the sacred intentional space to welcome healing grace of the Mystery to dance us into radiance.
You will learn a simple vocabulary of sensual sacred shapes that allow more life force to flow through, plus have time for inner communion and sacred relating with each other through guided improvisation.
No dance experience required. Bring a drum, rattle or any other musical instrument you play.
Cost: $ 25
Location: SFR Soul Haven
56 West 45th St. Suite 1703
New York, NY 10036
Betw. 5th & 6th Ave.
About Tara Star Dancer: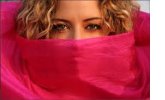 Tara Star Dancer is a mystic and sacred embodiment messenger. For 13 years, she performed as an international bellydancer around the world, in over 1200 shows! She's now putting all the wild life experience and training of a successful artistic career into her two empowerment modalities: Sensual Embodied Awakening (SEA) for women which features deliciously divine bellydance; and Dharma Dance mystical movement for all genders.
Both SEA and Dharma Dance use the power of movement to uncover the bliss of existence hidden under habits of body, mind and emotions that stem from personal, ancestral and cultural conditioning.
Tara's teachings are sourced from Tantra, Wicca, Shamanism and emotional healing practices to create lovingly held sacred intentional spaces for the miraculous. Tara teaches live events, online classes and travels for workshops. She currently studies with The Lyceum- a women's shamanic tradition based on the sweet honeybee.
Re-claiming the sacred feminine and masculine and assisting others in their growth and healing are the underlying motivations for her performances, sessions and teaching. Re-claiming and re-creating our human culture, based on our inherent goodness, not on fear or past wounds, is her driving force and passion for the planet and beyond.
Tara lives in New York City and enjoys the infinite growth opportunities of this massive hive that never sleeps.
SEA (Women) https://tarastardancer.com/
Dharma Dance (All genders) https://dharmadance.co/