Join us to hear inspiring stories, insights and strategies on how to build strong ecosystems for your organization.
About this event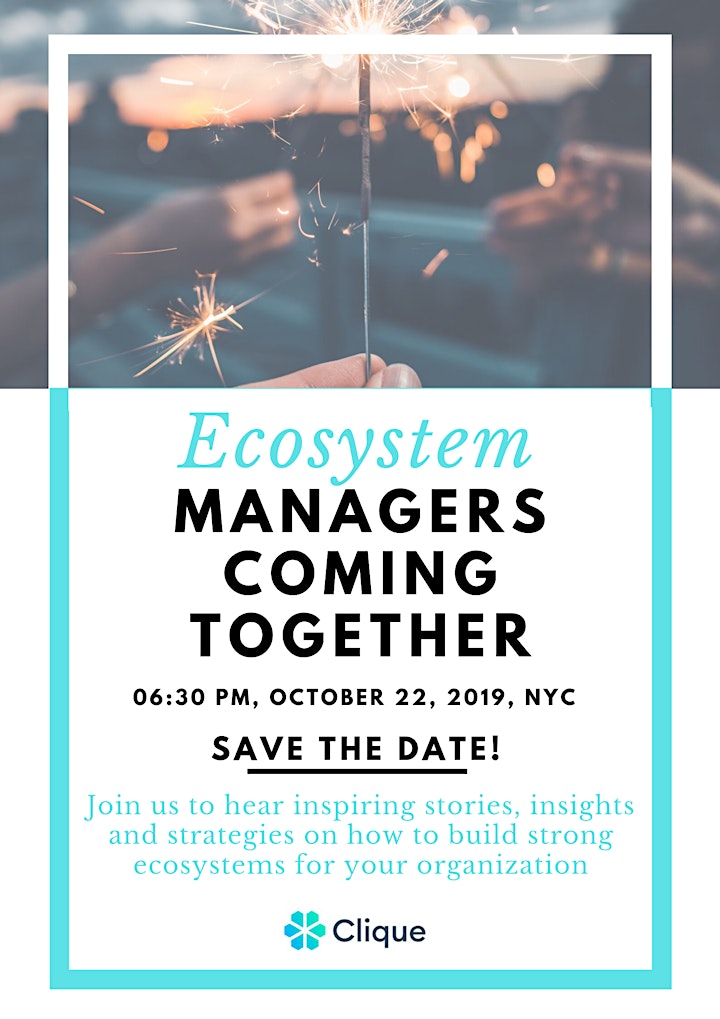 Ecosystem managers are the heart of every business.
That is why we decided to create an event which is all about us.
More details will be informed soon.
www.clique.ai
https://www.linkedin.com/company/clique-ai/
Organizer of Ecosystem managers coming together!
Clique was born to empower the leaders of professional ecosystems, and their mission to help members collaborate and thrive.

Our platform is an ERM (Ecosystem Relationship Management) designed for "the new world" leaders. Those who understand that the true value won't come only from building siloed relationships, rather from the power of connecting between them to successfully help in achieving their goals and dreams.

We love working with different ecosystem leaders from corporate innovation, open innovation, human-centric funds, co-working spaces & hubs to multi-national and cross-culture networks.

Join us! https://www.clique.ai/