Sales Have Ended
Registrations are closed
Thank you for your registration! We will send your entry badge in the post a week prior to the event.
Sales Have Ended
Registrations are closed
Thank you for your registration! We will send your entry badge in the post a week prior to the event.
Description
---
ecoSHOWCASE - Specification Roadshow
---

What's on show? Presenting a unique series of one-day events, hosted in regional cities, where building specifiers and buyers can meet experts and suppliers of cutting-edge sustainable building products and solutions. With an informal exhibition and a series of 30 minute educational seminars.
Who should attend? Designed for specification experts, purchasing professionals or anyone who take responsibility for ensuring that your business plays it's part in the efficient use of energy and natural resources in buildings.
Who's Exhibiting?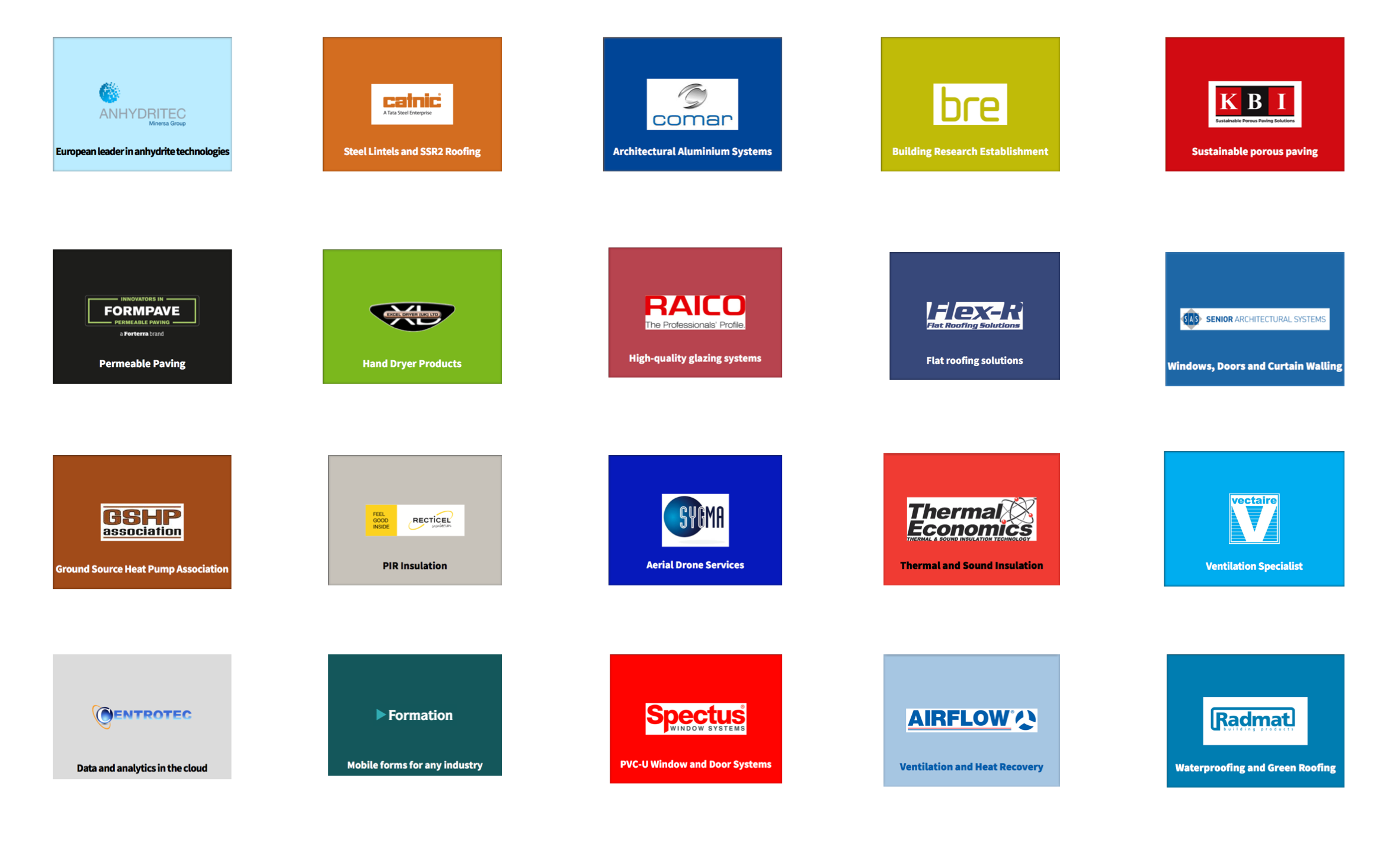 Exhibitors vary at each event, this image is an example, please visit the website for a comprehensive list of exhibitors at each event.

Seminar Schedule (Times and order to be confirmed)


BREEAM Refurbishment and Fit-out
BREEAM Refurbishment and Fit Out (RFO) standard enables real estate investors, developers and building owners to assess and mitigate sustainability-related issues and impacts during the design and works of a refurbishment or fit-out project for a range of development types. This methodology recognises the performance of the building following improvements to the external envelope, structure, core services, local services or the interior design of a building.
An Introduction to Passivhaus
Passivhaus buildings are designed and built to provide a high level of comfort for the occupants while using very little energy for heating and cooling. The application of rigorous design and construction principles, developed by the Passivhaus Institute in Germany, and an exacting quality assurance process ensures that performance in use meets the design criteria
Property flood resilience – what is it, and does it work?

Following major flooding in 2013/14 and 15/16, the UK has seen some of the worst flooding events ever in recent years. We will take a look at what can be done at an individual property level to limit the damage of these events and get back occupants back into their properties as soon as possible.
Rigid Full Fill Cavity Wall Insulation: a Toolbox Talk
An overview of the insulation solutions used with brick and block cavity wall construction. ♦ The evolution of cavity wall construction and how thermal targets have driven the development of insulation products, including rigid board solutions ♦ Traditional insulation solutions for cavity walls ♦ The differences between rigid partial fill and rigid full fill solutions ♦ Issues to consider in design, specification and construction to ensure the best performance from rigid full fill solutions.
Go direct to our website https://www.ecoshowcase.co.uk