EcoSessions: Innovations in Textiles II (NYC)

Thursday, October 6, 2016 from 6:30 PM to 8:30 PM (EDT)
Event Details
EcoSessions : Innovations in Textiles II
October 6, 2016
6:30 - 8:30 pm (EST)
 The second in our series on Innovations in Textiles (hope you caught our first one on 09/13) this EcoSessions will gather leaders in the latest in 'smart textiles' (innovative, sustainable and socially responsible) to discuss how innovation can foster a more sustainable future with natural fibres and biofabrication. 

Schedule:
6:30 - doors open
6:45-8:00 - Panel Discussion between Rebeccah Pailes-Freidman (Interwoven), Giusy Bettoni (CLASS - the latest in smart textiles includes recyled wool, organic silk, etc.) and Suzanne Lee (Modern Meadow). Moderator: Summer Rayne Oakes.
8:00-8:30 - Conversation and networking
FEATURING:
Rebeccah Pailes-Freidman, author of Smart Textiles for Designers: Inventing the Future of Fabrics, (released in 2016 by Laurence King Publishers, London), Founder and Principal of Interwoven Design Group. Interwoven Design Group uses design as a lens to focus discourse around the new and unexpected ways bodies, emerging technologies and physical, social and cultural environments intersect and converge—how people act and react in the spaces we inhabit. With fluency in research, pedagogy and production, they function in interdisciplinary teams as not only conceivers of objects, but of strategies and possibilities. They think life's too short to work on anything other than what passionately interests them. Interwoven is the play space where we indulge our design interests, investigate their urgency and experiment with new technologies to make them both inspirational and indispensable to the industry.
Guisy Bettoni, CEO and Founder of CLASS (Creativity Lifestyle and Sustainable Synergy). Leading the way since 2007, C.L.A.S.S. is a unique multi-platform HUB based in Milan specialized in integrating a new generation of eco values into fashion and home products and companies. These new values are needed to speak to a new, smarter and contemporary conscience consumer. CLASS introduces a new way of design thinking that represents a shift in culture, which enables businesses to be competitive and socially innovative. CLASS have proudly become the global information point for innovative eco-smart materials based on responsible innovation. CLASS provides expert solutions in eco smart innovation through strategic communication, education, corporate training and material innovation. They have created an exclusive library of select eco-smart materials representing the latest innovations.
Suzanne Lee, Chief Creative Officer at Modern Meadow. Modern Meadow is a Brooklyn, NY based company that is pioneering a new age of biologically advanced materials. They are harnessing the power of design, biology, and engineering to produce the world's first bioengineered leather. Their unique biofabrication platform delivers sustainable animal products with opportunities to create novel aesthetics and performance without harm to animals or the environment. They are a diverse team of biologists, engineers, materials scientists, and designers inspired by nature, who believe the world's greatest challenges can be solved with creative, innovative technologies.  
Summer Rayne Oakes, an environmental scientist and entomologist by training, Summer Rayne moved to New York City to design and work on creative solutions to some of the world's toughest environmental challenges. She co-founded Source4Style (now Le Souk), an award-winning marketplace to connect designers to sustainable material suppliers around the world and wrote best-selling book, Style, Naturally. Three years ago, she expanded her focus and has been working on helping people eat better through more sustainable food systems. In 2014, she launched sugardetox.me, to help people cleanse themselves from sugar and will be publishing a forthcoming cookbook and guide on the topic with Sterling Publishing in March 2017. She has designed environmentally-preferable lines and has been the spokesperson for brands such as Payless, Portico, Modo eyewear and Aveeno; and served as the muse for Toyota's Prius C and Steve McCurry's Pirelli Calendar. Most recently she has made the news for her very, very green home (she lives with 500 plants in her Brooklyn apartment). Follow along at Instagram and www.summerrayne.net 

THANKS TO:
Our location sponsor:

Thank you Wix.com for hosting us at the Wix Lounge. 
Wix.com enables you to build a free and professional online presence, just the way you want it. With an HTML5 drag-and-drop website editor, 100s of web apps, designer-made templates, and tons of features, Wix gives you the tools to launch and manage your online presence. So what are you waiting for? 
Create your own beautiful Wix website now!
And our speakers: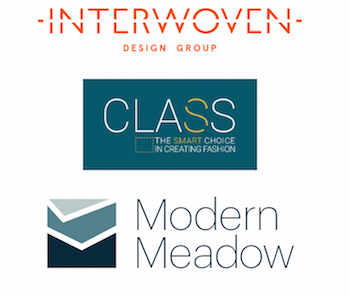 When & Where

Wix Lounge
235 West 23rd Street
8th Floor
New York, NY 10011


Thursday, October 6, 2016 from 6:30 PM to 8:30 PM (EDT)
Add to my calendar
Organizer
EcoSessions®
EcoSessions: the global event series that connects designers, industry and citizens to discuss change.
EcoSessions is the first global event series that connects designers, industry and citizens to build community and affect change. Fashioned to provide learning, engagement and networking, EcoSessions are an opportunity for industry to come together with the design community to forge relationships and hatch collaborations. Citizens also come to learn and engage directly with their favourite brands. 

Currently in six cities (Los Angeles, New York, Toronto, Montreal, London and Berlin), with more on the way.
EcoSessions: Innovations in Textiles II (NYC)