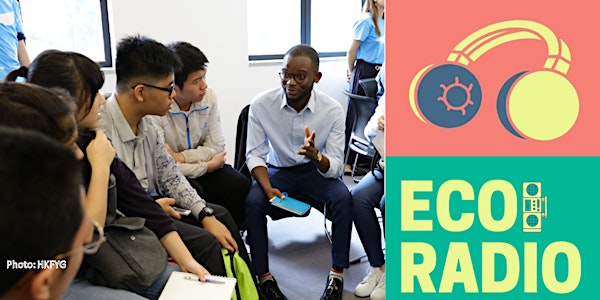 EcoRadio Workshop for Eco Ambassadors!
Location
Cora Hartshorn Arboretum and Bird Sanctuary
324 Forest Drive South
Millburn, NJ 07078
Eco Radio! Take your knowledge, passion & ideas on microplastics and turn them into a radio production with fellow Eco Ambassadors!
About this event
This 1-day workshop will feature a training on effective media/communication along with group activities resulting in a radio segment production on microplastics issue.
The final product will be featured on Earth Institute, Columbia University's Podcast channel.
Our workshop facilitator, Brighton Kaoma, is the Communication Impact Associate with the Initiative on Communication and Sustainability at The Earth Institute of Columbia University. He started using radio at age 14 in Zambian to champion the climate crisis. He has designed and delivered youth radio and communication skills training models in over 15 countries in Africa, Asia, and Europe. He supports the Initiative on Communication Innovation and Sustainability at Columbia University Earth Institute.
Brighton is the recipient of the 2015 Queen's Young Leaders Award from Queen Elizabeth II. In 2016, he was the first African to receive both the WWF Global President's Award and The WWF Africa Youth Award. A Global Youth Ambassador for the Children's Radio Foundation, Brighton was in 2017 recognized by UNEP as The Young Champion of The Earth Africa Finalist, and in 2019 he was listed among The Outstanding Young Persons by Junior Chamber International of Japan. He is finishing the Masters of Public Administration in Environmental Science and Policy at Columbia University.
You can read more about his work at: https://blogs.ei.columbia.edu/2019/11/20/brighton-kaoma-empowering-communities/
https://sustcomm.ei.columbia.edu/
https://www.childrensradiofoundation.org/mobile/blog/
For more information on the Eco Ambassador Program, please visit www.edforsd.org and www.csd.columbia.edu
For questions on the event, please email Dr.Radhika Iyengar at iyengar@ei.columbia.edu