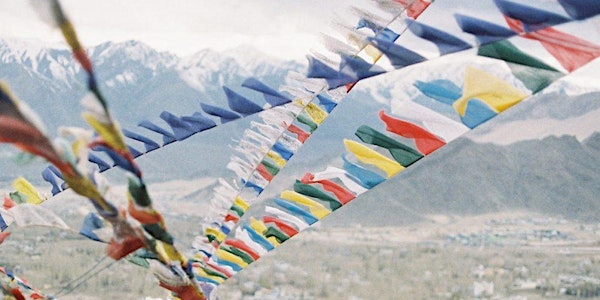 Economics of Happiness Conference - Ladakh, India
When and where
Location
The Central Institute for Buddhist Studies Choglamsar Leh, Jammu and Kashmir 194104 India
Refund Policy
Refunds up to 7 days before event
Description
Economics of Happiness Conference
Ladakh, India - September 20th & 21st 2019
For more information and to view the full programme please visit the conference website.
Together we can build an economy that supports flourishing lives on a thriving planet.
We're delighted to be bringing Local Futures' international Economics of Happiness conference series to Ladakh - a place where Local Futures has deep roots.
This two day event will bring together inspiring visionaries and change-makers from Ladakh, India and abroad to critically examine the global economy and explore systemic strategies for change that work for people and planet. It is co-hosted with the NGO, Julay Ladakh, the Central Institute of Buddhist Studies (CIBS) and filmmaker Stanzin Dorjai Gya.
We will look at different notions of 'progress', and discuss the need for compassionate economics – an 'economics of happiness' – and what we can do to achieve it. We will draw on the many examples of people working to build vibrant local economies – both around the world and in Ladakh itself.
We will pinpoint strategies that can strengthen and renew Ladakh's local economy and food systems, while addressing some of Ladakh's imminent problems.
We want to make the conference accessible to all. The conference will therefore be free of charge and open for all (while room is available).
However, if you are travelling to Ladakh from abroad and would like to join the event, we ask that you make a donation of $50 or more to support the event. When you make a donation, you are guaranteed a space at the conference. If you are from Ladakh or other parts of India and can afford to support the event, we ask that you please make a donation according to your means.
Hosting a gathering like this is expensive and your support helps to make it happen and contributes to a growing movement working to build new economy models in service of people and the planet!
All attendees (free or donators) must register for the event by getting a free of paid ticket.