Economic Empowerment Summit, Create Your OWN Deals!!!

Friday, July 15, 2011 from 8:30 AM to 2:00 PM (EDT)
Event Details
Times are tough. Are you prepared to survive and thrive in these challenging economic times? How can you possibly think about success when so many are struggling just to get by?
Get Over Your B.S.!!!
That's the message from Shanon Nelson and the powerful slate of speakers she's assembled for the Economic Empowerment Summit! This team knows how to cut through the B.S. and empower you to create the life and living you deserve!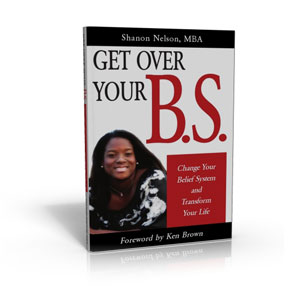 What B.S.? Your "Belief System!"
Is your "Belief System" moving you toward the success you deserve? If not, it's time for a change!
Shanon Nelson is the author of "Get Over Your B.S.- Change Your Belief System and Transform Your Life." Combining her passions for speaking, teaching and business Shanon provides business coaching services for aspiring small business through her company, Shanon Nelson International.
Hope…and methods; Shanon understands that you can no longer separate the two if you want to realize true success in your life!
What YOU can expect from the Economic Empowerment Summit:
Network with others focused on success!
Learn from an incredible team of speakers!
Develop the mindset and business skills you need to become a successful- or more successful entrepreneur!
PLUS- You'll learn how to…
Monetize Your Talent
Take the "Leap of Faith" to live your entreprenuerial dreams
Recognize & release fear that may be holding you back
Apply the "Six Keys for Reaching & Sustaining Entrepreneurial Success"
Purchase single tenant net leases
Invest in a hedge fund that has been outperforming the S & P
"Think Like a Black Belt" for personal & professional excellence
Your Speakers:
These speakers know how to help you "Get Over Your B.S." and create the mindset and skill sets you need to succeed in life and business!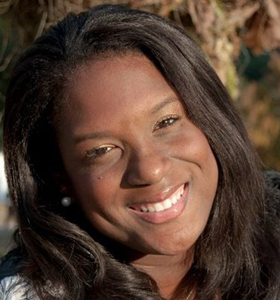 Shanon Nelson
With the mindset, skillset and experience that she has acquired as an accomplished MBA, entrepreneur, and professor of Management, Shanon Nelson is now a trusted trainer, ministry partner and business advisor.
As a professional speaker, bestselling author and workshop facilitator, Shanon Nelson helps churches, faith-based groups, professional organizations, nonprofit organizations, youth groups and individuals achieve greater success in their personal and professional lives.
Shannon will help you "Get Over Your B.S." and transform your life!
Learn more about Shanon at ShanonNelson.com!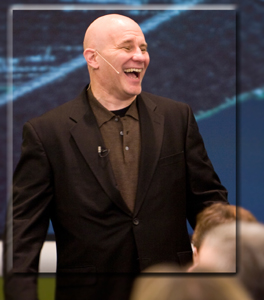 Jim Bouchard
Martial arts transformed Jim's self-perception from former drug abuser and failure to successful entrepreneur and Black Belt. 
As a speaker and author of Amazon bestseller Think Like a Black Belt, Jim tours nationally presenting his philosophy of Black Belt Mindset for corporate and conference audiences. He's a regular guest on TV and radio programs including FOX News, BBC Worldview and FOX Across America. 
Visit: ThinkLikeaBlackBelt.org!
Gary Smith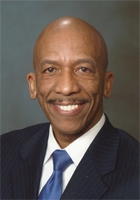 After distinguished service in the military, Gary became a licensed real estate agent in 1975 with Bowers Realty & Investment Company, the largest African American Realtor in Detroit and the country at that time. He's won numerous awards for his achievements including the prestigious Million Dollar Round Table award for 6 consecutive years. 
Over his career Gary has sold millions of dollars of commercial office and hotel properties and advised high net worth clients in successful real estate investment. 
In 2002, Gary Smith founded Business Consultants International, Inc., (BCI) a business consulting and investment firm to transform struggling businesses into profit making entities assisting them in building business credit, business planning, and proper asset management. Now the President & CEO of BCI, he continues to guide, consult and mentor aspiring entrepreneurs.
Learn more about Gary's amazing credentials and success here!
Harold Reed, Jr.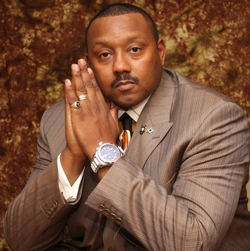 Born and raised in East Orange, New Jersey, Harold attended Rutgers University before leaving school to enlist in the United States Air Force where he proudly served as a Medical Services Specialist during the Persian Gulf War. In 2000, Harold continued to serve, this time in law enforcement. 
In 2006, after encouraging his wife Taria to start her own successful photography business, Harold was inspired to share his motivation with the world. Becoming a public speaker & author, he created his company – HRJR Enterprises, and self-published his first book, "Find A Way to Make A Way – You're Either Part of the Solution or Part of the Problem!" The success of his book attracted major publishing interest. Tate Publishing & Enterprises signed Harold and released the 2nd edition of "Find a Way to Make a Way"- now available at major retailers including Barnes & Noble.com, Borders and Amazon! 
Today Harold is a Certified Professional Life Coach, renowned speaker and frequent media guest on such national programs including the "Claudia Jordan Show" and Jamie Foxx's Foxxhole Radio on Sirius/XM. 
Harold is quick to warn people that he is not your typical motivational speaker. His messages are powerful and sometimes painfully honest. He teaches that the solutions to life's problems can be found within the individual; however, if one will not face his flaws, he will not fight his flaws; and if he will not fight his flaws, he will never be free of them. 
Harold believes that life is about service and in that in order to receive God's blessings we must first become blessings ourselves. He'll teach you to become that blessing! 
More about Harold Reed Jr. at HRJR-Enterprises.com!
Ken Brown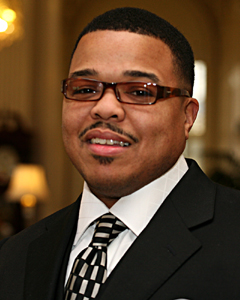 Internationally renowned motivational speaker Les Brown calls Ken "a messenger of hope" whose example may encourage others experiencing difficult life circumstances! 
Given his humble beginnings, few would have predicted that Ken Brown would become a tremendously successful businessman as one of the youngest African-American owners of a McDonald's franchise and later a renowned speaker and author of bestsellers including "A Leap of Faith" and "Life Through the Arches." 
Ken had every excuse to choose a life of failure. At the age of 13 and 14, Ken's parents brought their first child into the world; by 17 and 18, they were mother and father to five children. In spite of poverty and a trail of 10 evictions, Ken's parents still emphasized the importance of education and a strong work ethic.
Ken's favorite mantra, "Life is 10% what happens to you and 90% how you respond to it," epitomizes his modern-day rags-to-riches story, which has inspired and motivated others to live out their dreams.
Featured recently on ABC's "Wife Swap," Ken Brown continues to inspire thousands as life coach, business advisor, professional speaker and author. He helps small businesses nurture leadership from within and take "A Leap of Faith" to build sustainable, profitable enterprises and recognize and leverage opportunities.
More about Ken Brown at KenBrownInternational.com!
David Pharel
David "The Motivator" Pharel! Speaker and coach.
What are YOU waiting for? Get Over YOUR B.S. and Register TODAY for the Economic Empowerment Summit!
Register NOW and receive FREE BONUS GIFTS including:
FREE copy of Harold Reed Jr.'s book: "Find a Way to Make a Way!"
FREE copy of Ken Brown's "Life through the Arches!"
FREE coaching session with David Pharel!
FREE online video of THINK Like a BLACK BELT Live plus FREE e-book edition of "Dynamic Components of Personal POWER" by Jim Bouchard!
PLUS: A FREE copy of "Get Over Your B.S." by Shanon Nelson WITH a FREE biz strategy coaching session!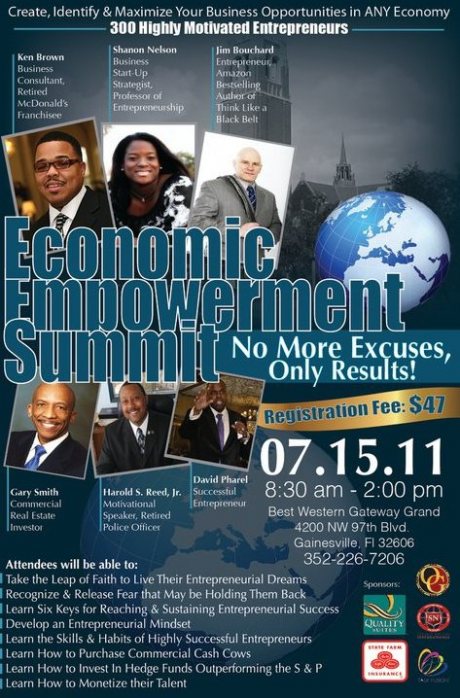 When & Where

Best Western Gateway Grand
4200 Northwest 97th Boulevard
Gainesville, FL 32606-3742


Friday, July 15, 2011 from 8:30 AM to 2:00 PM (EDT)
Add to my calendar
Organizer
Shanon Nelson International
Economic Empowerment Summit, Create Your OWN Deals!!!