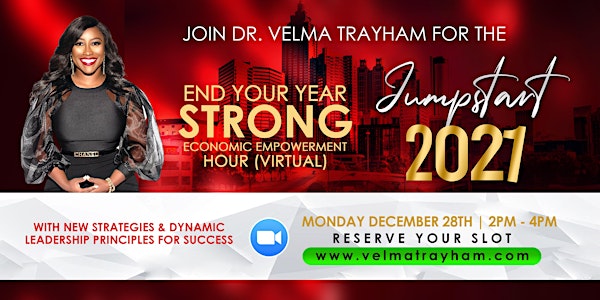 Economic Empowerment Hour
2021 IS YOUR YEAR TO THINK BIG, SUCCEED & PROSPER!
About this event
YOU DON'T WANT TO MISS THIS!!! Jumpstart 2021 with New Strategies & Dynamic Leadership Principles For Success.
Empowering Women through Entrepreneurship to Rise Above Poverty( WOMEN ONLY) IT'S TIME TO WRITE THE VISION! Everyone wants to finish well, but sometimes the challenges and discouragements of life become too much to handle. Overwhelmed, we settle. 2021 is the year of Conquering and Dominion. Are you ready to change your life and your circumstances? DON'T MISS OUT
Dr. Velma Trayham is a digital strategist, innovation consultant, author and CEO of Thinkzilla Consulting, and Founder of Millionaire Mastermind Academy. She has two decades of experience in building global and scalable businesses. She oversees an award-winning agency that delivers integrated solutions for the maximum results.
Velma is a highly sought-after speaker and an active agent of change for Minorities and people who have lost hope along the way.
######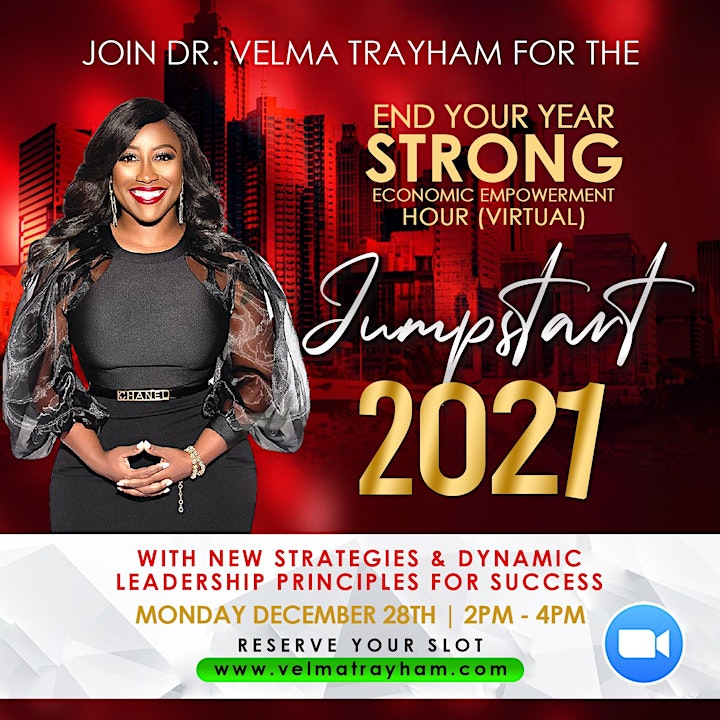 Learn more about Dr. Velma and how her organizations are helping women and businesses around the globe.
https://millionairemastermindacademy.org/
https://velmatrayham.com/
http://www.thinkzillaconsulting.com/