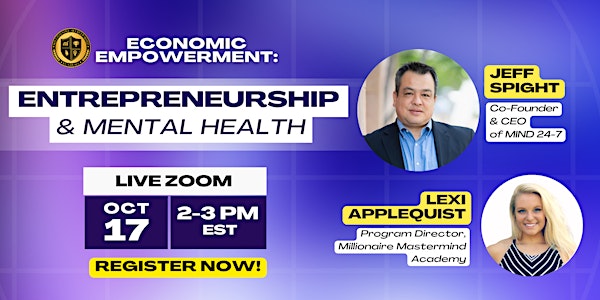 Economic Empowerment Event - Entrepreneurship & Mental Health
Are you a small business owner? Join us to learn how to support your employees, when to reach out for help, and what resources are available
Refund Policy
Contact the organizer to request a refund.
About this event
TAKE YOUR BUSINESS TO THE NEXT LEVEL
Don't miss your chance to hear from Co-Founder and CEO of MIND 24-7, Mr. Jeff Spight
We will be discussing topics such as:
Taking care of our own mental health as entrepreneurs
How to place importance on our employees' mental health
Programs we can set up to support our employees
Tips to keeping a positive workplace environment
Available (affordable) resources
This is an event geared toward aspiring and established WOMEN entrepreneurs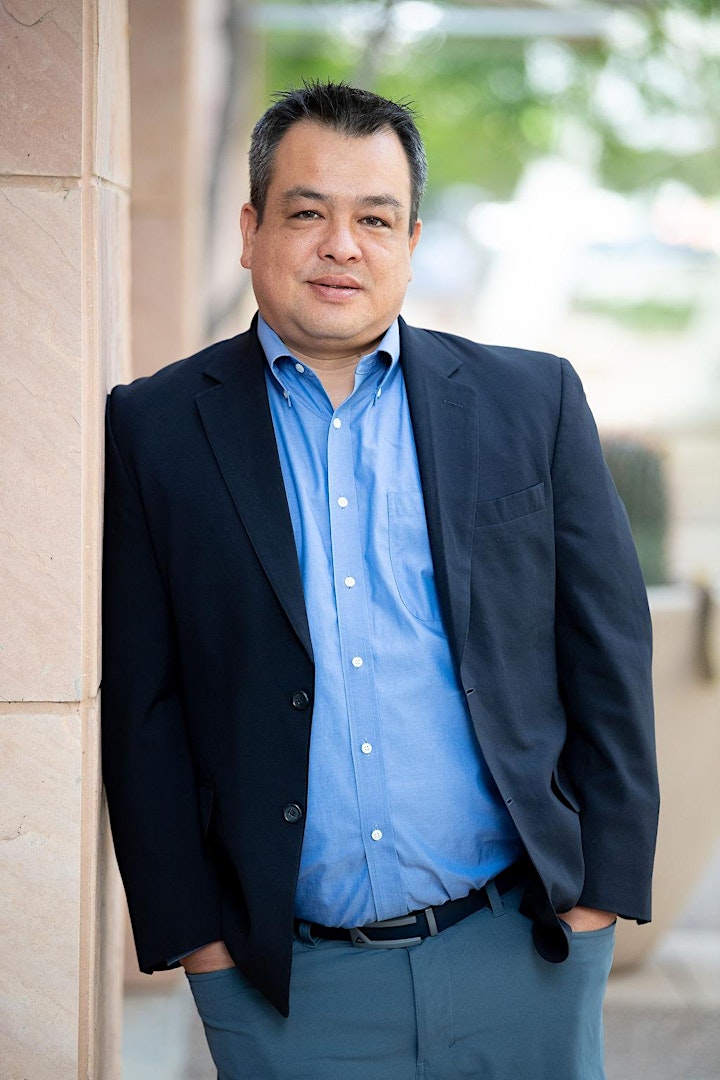 About Mr. Jeff Spight
Jeff Spight is the Chief Executive of Officer of MIND 24-7. Prior, he was recently the President of ACO Market Operations for Wellcare/Universal American and was responsible for their 35+ ACOs participating in the Medicare Shared Savings Program and the Next Generation ACO models.
He has over 20 years of experience in healthcare including serving in leadership roles at health plans such as AmeriHealth Mercy, Bravo/Healthspring, and WellCare. In the past, Mr. Spight was part of the executive team with McKinsey & Company's Leading Systems Network and McKinsey's Advanced Healthcare Analytics groups where he worked with international health systems in the United Kingdom, Singapore, and Australia.
He also serves as the Chairman of the Board for Troy Medicare and previously served on the Board of Directors for the National Association of Accountable Care Organizations. Mr. Spight has an MBA from Stanford University and a BA in Economics and Mathematics from Colorado College.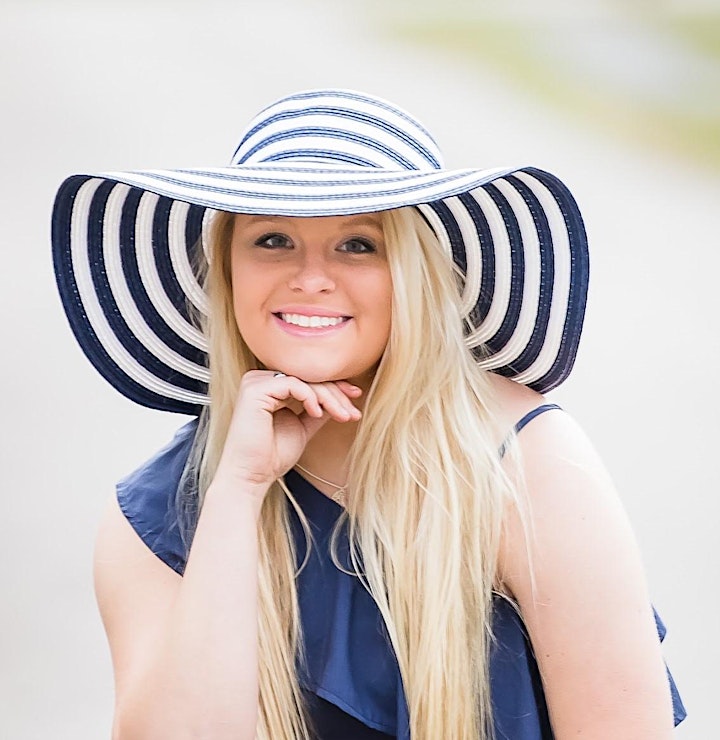 About Lexi Applequist
Lexi has been working as a Biomedical Engineer for the University of Arkansas, Fayetteville since 2017. She researches and designs affordable cardiovascular devices with hopes to minimize the socioeconomic gap in healthcare in the U.S. and third world countries around the world.
She began serving with the Millionaire Mastermind Academy in Summer 2021 as the head program coordinator, and has since fallen in love with the organization, staff, and the entire MMA family.
Lexi strives to create a world that is more inclusive, equitable, and kind.
About MIND 24-7
MIND 24-7 is fundamentally changing the landscape of accessible behavioral health by offering walk-in urgent mental health and substance abuse services such as Psych Express Care, Psych Crisis Care, and Psych Progressions.
MIND 24-7 fills the gap for those seeking help by being available right when they need it – 24 hours a day, 365 days a year. Using innovations in value-based care models to improve and expand access to care, MIND 24-7 not only enhances quality patient care, but reduces pressure on the system, reducing costly emergency room visits, in-patient treatment, and readmissions for crisis care.
About Millionaire Mastermind Academy
The mission of Millionaire Mastermind Academy is to educate and support the growth of women owned businesses thereby strengthening their impact upon the economy and mitigating the problem presented by poverty.
Millionaire Mastermind Academy exists to facilitate the growth of women owned businesses while supporting local economies and combating the threat of poverty through entrepreneurship.