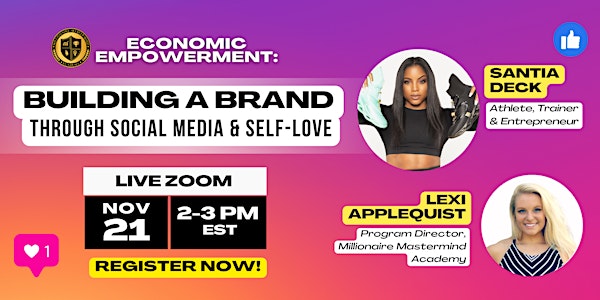 Economic Empowerment Event - Building A Brand
Are you a small business owner? Join us to learn how to build a brand through social media and self love; A candid chat with Santia Deck
About this event
TAKE YOUR BUSINESS TO THE NEXT LEVEL
Don't miss your chance to hear from the first professional female football player, Ms. Santia Deck- Founder & CEO of Tronus.
We will be discussing essential steps for entrepreneurs to build their brands through various platforms and the importance of self-love throughout the process.
This is an event geared toward aspiring and established WOMEN entrepreneurs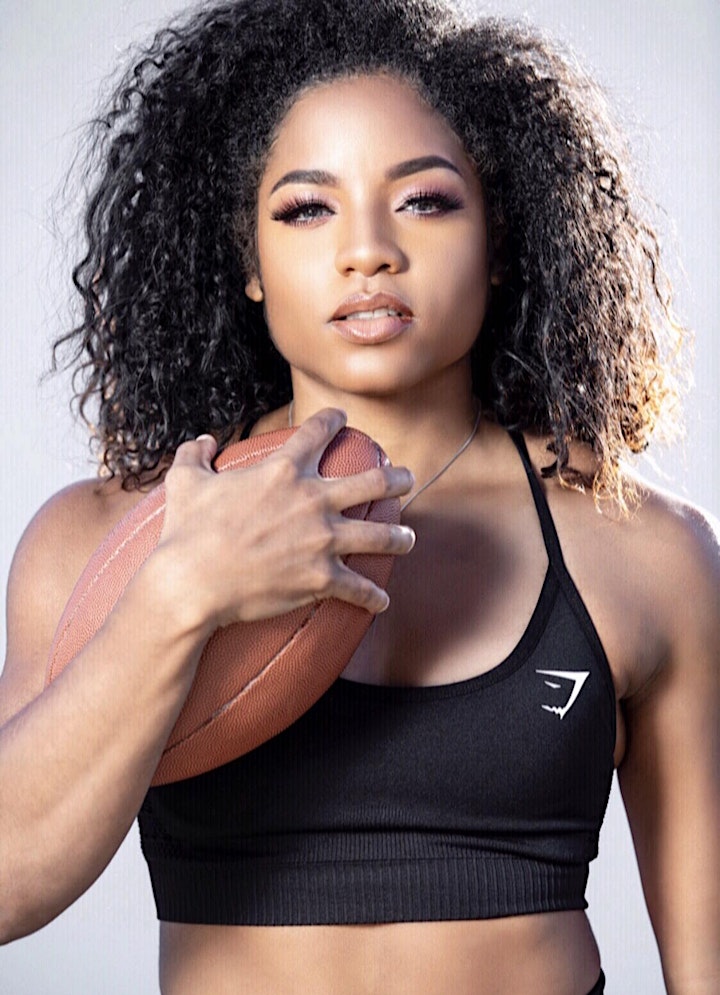 About Ms. Santia Deck
Santia Deck is a history-making Professional Female Football Player and Social Media Influencer with over 800,000 loyal and engaged followers. A former track and field collegiate athlete, Santia recently made history by being offered the highest paid contract in women's football history. Santia is a published author, a fitness model, TV personality, Social Media Consultant, Public Speaker, and a TV host. She also maintains her fitness trainer certification and offers a variety of services to celebrity clients and her wide-ranging community of online supporters.
Most recently, Santia added Successful Start-up CEO to her long list of wins with the launch of TRONUS where she made history a second time by becoming the first female athlete to own a shoe company. The innovative footwear brand has been experiencing impressive growth since its launch in the Summer of 2020. Despite the pandemic, Santia led TRONUS to record sales, celebrity praise and a dedicated base of customers. The company continues to expand.
Santia Marie Deck was born in Greenville, SC and raised in Houston, TX. She now resides in Atlanta, GA and travels often. Santia has been running full speed after her dream of success since childhood. Now, she works tirelessly to inspire and empower young people, women and others with her determination and passion.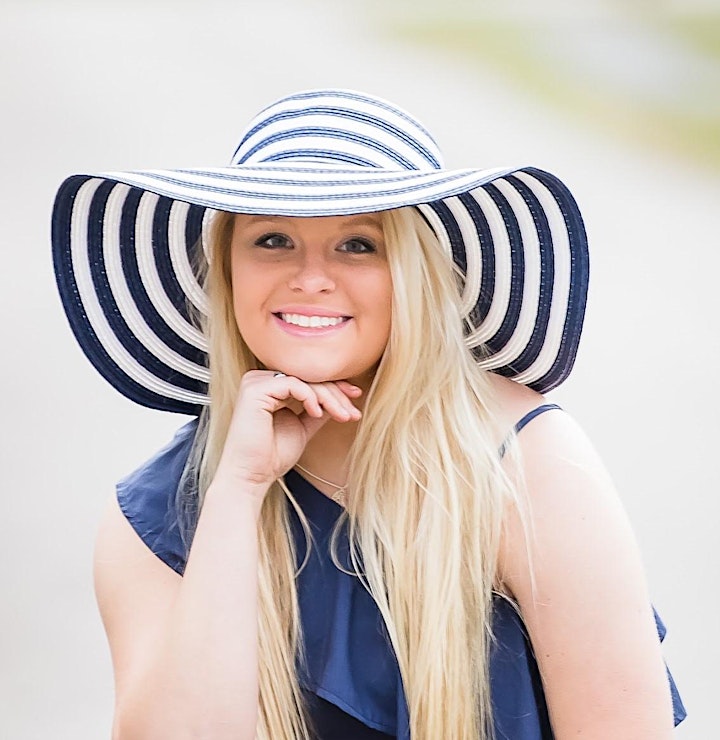 About Lexi Applequist
Lexi has been working as a Biomedical Engineer for the University of Arkansas, Fayetteville since 2017. She researches and designs affordable cardiovascular devices with hopes to minimize the socioeconomic gap in healthcare in the U.S. and third world countries around the world.
She began serving with the Millionaire Mastermind Academy in Summer 2021 as the head program coordinator, and has since fallen in love with the organization, staff, and the entire MMA family.
Lexi strives to create a world that is more inclusive, equitable, and kind.
About Millionaire Mastermind Academy
The mission of Millionaire Mastermind Academy is to educate and support the growth of women owned businesses thereby strengthening their impact upon the economy and mitigating the problem presented by poverty.
Millionaire Mastermind Academy exists to facilitate the growth of women owned businesses while supporting local economies and combating the threat of poverty through entrepreneurship.