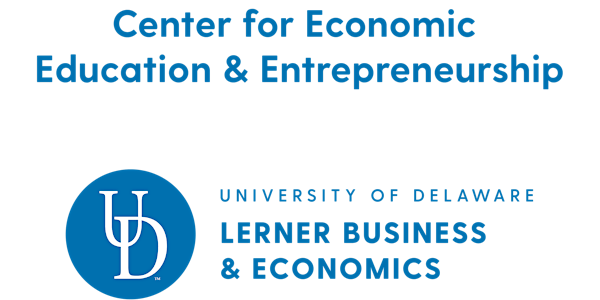 Econ BYO Dinner & a Movie Workshop: The Laundromat
Econ Bring Your Own (BYO) Dinner and a Movie presents: The Laundromat
About this event
Econ Dinner and a Movie presents: The Laundromat
When her idyllic vacation takes an unthinkable turn, Ellen Martin (Meryl Streep) begins investigating a fake insurance policy, only to find herself down a rabbit hole of questionable dealings that can be linked to a Panama City law firm and its vested interest in helping the world's wealthiest citizens amass even larger fortunes. The charming -- and very well-dressed -- founding partners Jürgen Mossack (Gary Oldman) and Ramón Fonseca (Antonio Banderas) are experts in the seductive ways shell companies and offshore accounts help the rich and powerful prosper. They are about to show us that Ellen's predicament only hints at the tax evasion, bribery and other illicit absurdities that the super wealthy indulge in to support the world's corrupt financial system.
 Join us and hear from Craig Weldon*, Delaware Department of Justice Chief Special Investigator. Craig's presentation will focus on scams, corruption, fraud investigations, and how to protect yourself against them.
1.5 Professional Development Hours Awarded
*With over ten years of experience in investor protection and a prior twenty years of experience in law enforcement, Craig's work through the Delaware DOJ Investor Protection Unit focuses on enforcing state securities laws which maintain fair, orderly, and efficient markets, and on conducting investigations when fraud is suspected in the offer, sale or purchase of securities. The unit also protects the public from fraud by ensuring that investment firms and professionals financial advisers are properly registered and by proactively conducting investor education and outreach.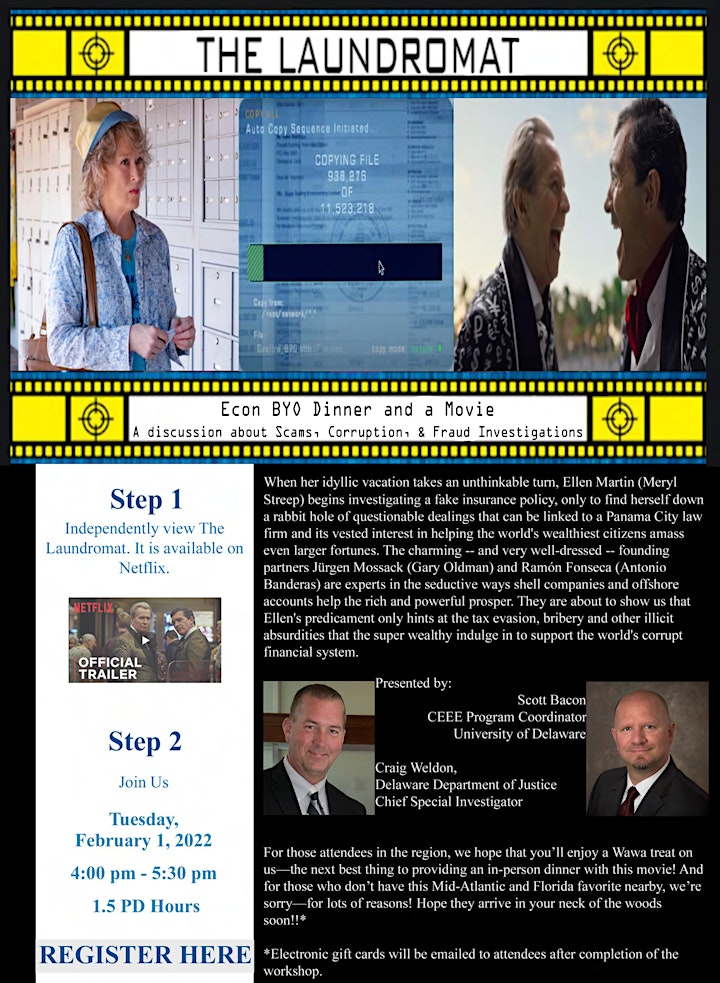 Organizer of Econ BYO Dinner & a Movie Workshop: The Laundromat
The University of Delaware Center for Economic Education and Entrepreneurship (CEEE) in the Alfred Lerner College of Business and Economics was founded in 1971 to address the absence of economics in the K through 12 curriculum with the goal of ensuring all students graduating from Delaware high schools would be well grounded in economics with the knowledge and skills to be productive citizens.
In 1981, the CEEE established the Master of Arts in Economics and Entrepreneurship for Educators graduate program.  The program serves to establish a network of teachers across the country and throughout the world to develop, implement and exchange meaningful economic, financial and entrepreneurial education programs.  Those teachers have gone on to train other teachers in their states and regions, thereby leveraging the impact of the MAEEE program.