Event Information
Location
LIVE Webinar (Log on online Watch LIVE from Your Laptop)
Singapore
Description
Does this sound familiar?

"My eCommerce business is not doing good."

"My eCommerce is always reset at Zero at the beginning of each month."

"Sigh... don't know why I still get only a little result despite following the guru's advice."

Familiar, right?

If you are not making good income and by good income I mean at least 4 figures and up Consistently month after month then you are at the right place.

You see, not all eCommerce sites are built equal and sometimes you may experience a huge spike of sales following one guru's method then nose-dive to Zero sales next week! No matter how hard you try, you can't get back the sales.

You are not alone. Many eCommerce owners are facing the same problem. But here's the thing, what they do are correct... setting up site, sourcing and listing of products, and then advertising online. This seems normal but what really happens is that, usually for most of the time, they are lack of a proper business system that prevents them from achieving more - Smoothly.

Do you know that you can actually have a single customer to purchase up to 5X more in a single transaction? How would your eCommerce business look like IF EVERYONE WHO LANDS ON YOUR WEBSITE PURCHASES 5X MORE?

That would be great, right? And what problems does it solve? Emotionally, it eliminates your fear and depression instantly because deep in your heart, you know the money that is brought in from the success of the business can help you to fufill a lot of your wish-list in your heart. You know it deep in your heart, don't you? That's why you are here reading this wanting to pull your business up and higher.

Now that you understand the power of purchasing 5X in a single transaction, you might be wondering, how is that possible? Well, look at McDonald's, when you buy a meal, they'll ask, "Do you want to upsize your meal?" And sometimes, they ask, "Do you want a dessert to go along with?" This Exact model makes McDonald's makes more money and stands strong!

Have you realized that when you eat out in a restaurant, your final bill tends to be 20% higher than your initial thought would be, correct? It's because of the other perhaps promotional dishes that the waiter introduces to you that you take as the promotion is so worthwhile and irresistible.

Now, put that into your eCommerce, can you see where your business is heading to?

Now, before you get all excited about it, there is a right way and a wrong way to implement it. Implementing it in the other way, you will waste time and perhaps more money to get it right.

If you want to learn to implement the right way as how we did for one of our clients whom we took them from 5 figures sales to 6 figures sales with only 8 products, reserve your online seats.

What you will be learning are not merely concepts and theories but of what truly work in the real world of digital commerce. Whether you want to bring your store to the next level or just starting out, or you are planning to start, this is one online training session you will want to attend before implementing anything else. So, go ahead and register for your seats today.


We can only afford to give limited seats, so secure yours now. Free participation.


PS. Login details will be sms/emailed to you upon registration at this webpage.

Proudly Brought To You By: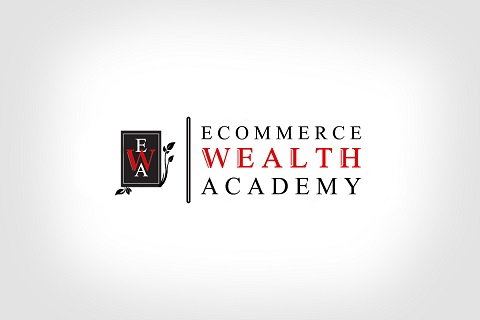 Date and Time
Location
LIVE Webinar (Log on online Watch LIVE from Your Laptop)
Singapore