Description
Malaysia's e-commerce is on a growth trajectory and has already started benefiting the country following the full implementation of 15 key programmes under the National eCommerce Strategic Roadmap's (NeSR) six thrust areas. The roadmap goal is to double e-commerce growth rate from 10.8% to 20% by 2020 and to reach GDP contribution of more than RM 170 billion by 2020.
International Trade and Industry Minister Darrell Leiking said e-commerce value added and contribution to the gross domestic product in Malaysia continuously improved over a period of seven years to RM85.8 billion in 2017 from RM37.7 billion in 2010, with an average annual growth rate of 12.5 per cent.
"While the annual percentage change for the period 2015 to 2016 was just 9.3 per cent, 2017 saw a remarkable jump to 14.3 per cent as a result of the nation's efforts in strengthening the e-commerce industry."
With one of the highest internet penetrations in Southeast Asia at 85.7% and mobile penetration at almost 140%, Malaysia has become one of the fastest growing emerging e-commerce emerging markets in the region.
As such, the intention of the tech talk is to serve as a platform to achieve a better understanding of the current state of technology adoption within e-Commerce in Malaysia. Experts will deliberate on the technologies that lies within e-commerce, and its impact in this Fourth Industrial Revolution. They will also talk about the challenges, share their experiences in e-commerce, and talk about the latest technology trends to watch for in year 2019.
AGENDA:
2:00PM : Welcome & Registration
2:10PM : Opening Remarks by MIMOS
2:15PM : eCommerce Tech Talk Session 1
"Technologies Reshaping E-Commerce"
3:00PM : eCommerce Tech Talk Session 2
"Embracing the E-Commerce Revolution"
3:45PM : Refreshment & Networking
5:00PM : Ends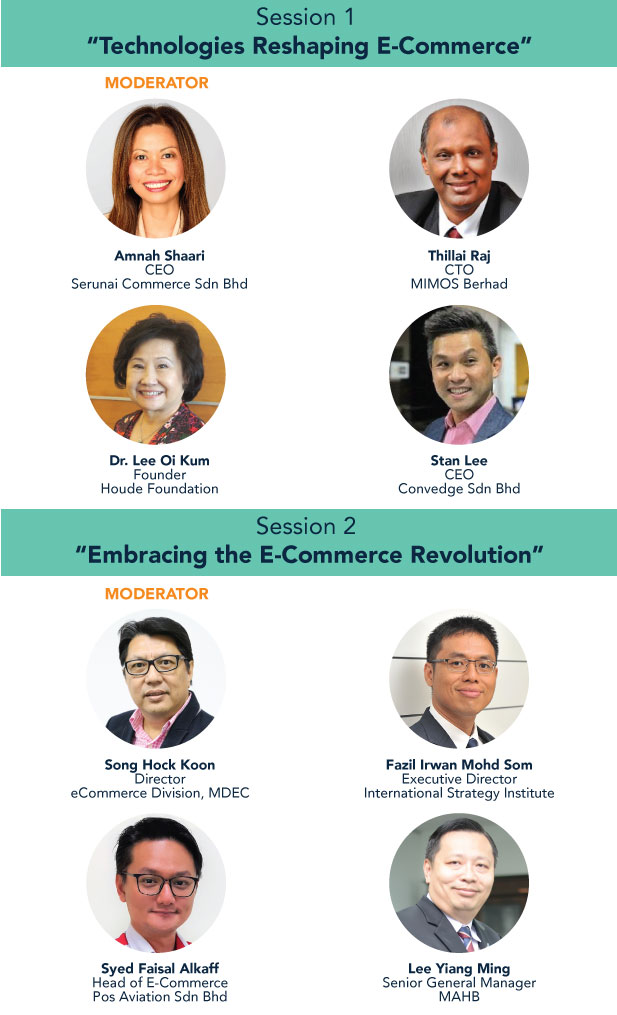 RSVP now to join in and gain insights into Malaysia eCommerce landscape.
- Seats are limited on a first come, first-served basis.
** Dress Code: Business casual