eCommerce Social Content Marketing & Facebook Advertising
Description
The numbers don't lie, but you already know that, right?
What you're stuck on, though, are:
How do I create and curate effective content on my social media pages?
How do I know for sure who are my real target market segments, and if it's a sizeable, profitable market?
How can I do all these without affecting me, and my teams' productivity?
That's what this 2-part workshop cum business clinic on eCommerce Social Content Marketing & Facebook Advertising is designed to help you and your team with! Join Maverick & Jason as they show you how you can use a mix bag of free (or really, really cheap) tools to create and curate content for your social media platforms, with the aim of boosting your brand, expanding your reach and scaling your profits!
As a matter of fact, you MUST already have an online store and products/services to benefit from this workshop, because together with MDEC (Malaysia Digital Economy Corporation) & SITEC (Selangor Information Technology & E-Commerce Council), we really want you to 10x your online sales!
SESSION ONE: ECOMMERCE SOCIAL CONTENT MARKETING BY MAVERICK FOO, BDLABS.CO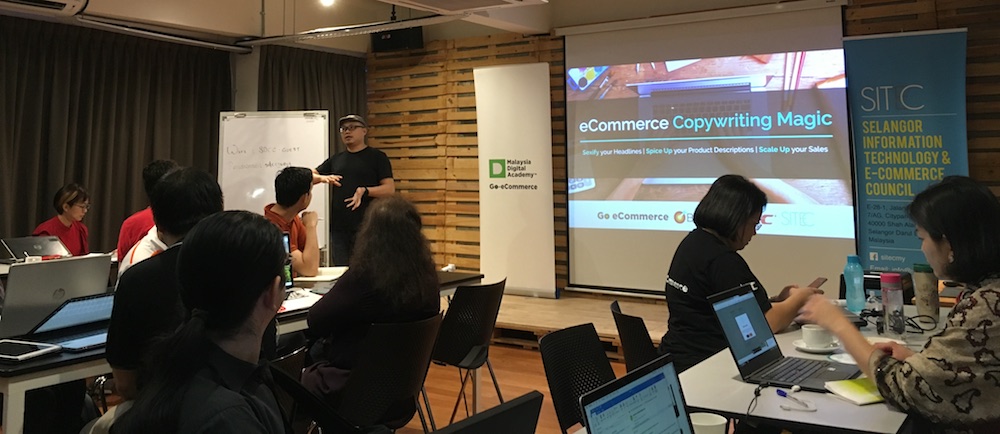 WORKSHOP BENEFITS
Elevate your brand in your niche and industry

Create highly clickable content on your social media pages

Effectively define your most profitable market segments

Source for free and relevant 3rd party content

Sexify your contents with easy copywriting hacks

Leverage on a big box of (free) tools to engage your fans
COURSE OUTLINE
0900 | REGISTRATION
0930 | MINDSET OF THE EFFECTIVE DIGITAL MARKETER
The Triad of Digital Marketing | Strategy - Creativity - Technology
The TRIPLE-F Framework: Fundamentals - Funnels - Fast-Track
Context Setting & Fundamental Principles
0945 | YOUR PERFECT CUSTOMER AVATAR
The rich is in the niche
The S.A.M. test
Getting to know your customers (Demographics vs. Psychographics)
Identifying their pain/pleasure, problem/solution, dominant emotions, value-add
Activity: Defining your ideal customers
Activity: Market Sizing & Insights
1030 | CONTENT GENERATION HACKS
Content Objectives: Brand Building Vs. Promotional
58 Different Content Types X 5 Content Senses
Own Content
- Mapping from the Avatar
- 21 Evergreen Content Types
- Title Hacking
Third Party Contents
- Reverse Google Approach
- Trending Approach
1130 | CONTENT SHARING STRATEGIES
Heading Hacking
Creating avatar-specific messaging
Lacing benefits with emotions
1200 | CONTENT TOOLS
Traffic Call-Back
Scheduling
Competitor Research
Insights & performance
Chatbots & Marketing Automation
1220 | Q&A
1230 | WORKSHOP ENDS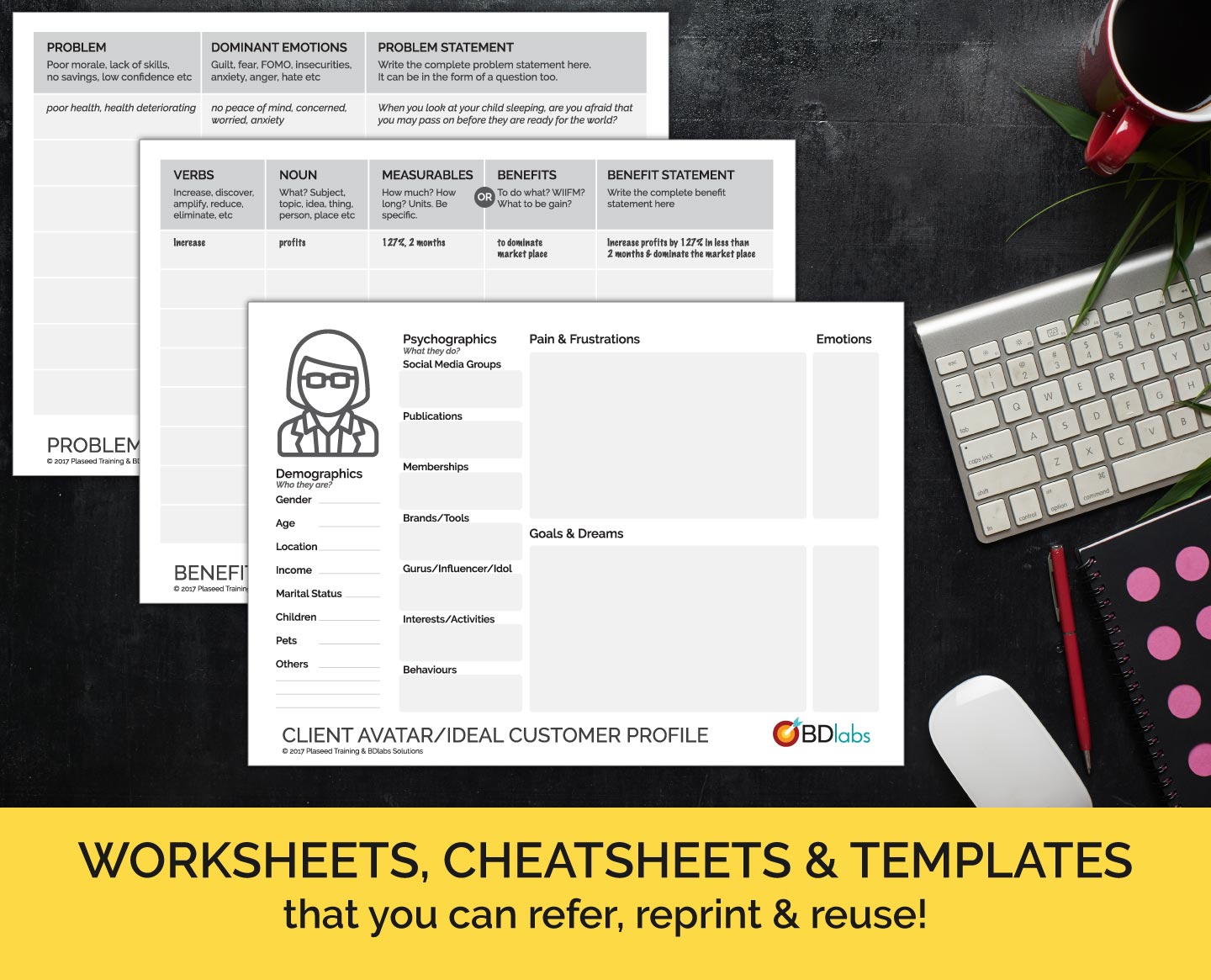 SESSION TWO | FACEBOOK ADVERTISING STRATEGY CASE STUDY BY JASON GAN, DIGITAL AGENCY

This is not typical Facebook marketing trainings, courses, or previews that you've attended before. We packed this 3-hour seminar with real case studies and we walk you through the steps on how we strategize Facebook advertising campaign for our clients.
We are constantly reinventing our training programs to help businesses better understand the effective ways to optimize their Facebook advertising campaigns for better ROI. Facebook Advertising Strategy Case Study Seminar is our answer to help busy businesses owners, managers and digital marketers to grab key techniques that can be implemented in their businesses right away.
Why Tribeup Academy? 2 reasons. Firstly, we are practitioners and manage hundreds of thousands in Facebook ads spend monthly. Secondly, we're Facebook Blueprint Certified. Click the badge below to view the certificates.

WHAT YOU'LL LEARN IN THIS SESSION
Discover how a digital agency helps businesses discover growth opportunities, and develop Facebook advertising strategy for B2B and e-commerce growth. By the end of the seminar you will be able to get a better understanding of:
What is Facebook Advertising and how does it work?
How to illustrate your customer journey?
What kind of data should I look at to identify growth opportunities?
How to segmentize audiences for effective Facebook advertising?
How do I measure success?
How to build a Facebook advertising strategy for your business?
Case studies will be discussed to illustrate our Facebook advertising strategy development process.
FAQ (FREQUENTLY ASKED QUESTIONS)
Q: Will you cover paid ads?
A: No in detail, but I will go through a section which doubles up as a tool to help you target your ads better.
Q: Do I need to pay for any of the tools?
A: Short answer is no, as most of the tools we will be sharing are free. Of course, there will be some limitations, and if you feel like upgrading it in future, it is possible. Our advice? Try the tool, get some traction, then only consider purchasing it.
Q: Will you be upselling me anything during this workshop? Is this like a preview to something more expensive?
A: Haha, sadly, no. BDlabs is a content marketing agency, and we are just doing workshops so business owners like you can DIY your way to business success. Our core business is in marketing outsourcing and retainer contracts with client, not selling training programs. Which is why we can afford to offer this workshop at such a low price! Of course, if you want to talk to us about how we can help you with your marketing strategies as a consultant, we can talk after the class.
Q: Do I need to create my own content? I don't really have the time to write or record.
A: Ideally, having your own content is the best, because you will then have full control of the info, and how to soft-sell your way into a sale. Having said that, during the workshop, we'll show you where you can get free content to populate your social media pages, so you even if you create one or two content pieces a week, your page will still look lively.
Q: Do I need to have an existing website with products/services?
A: Yes, that would make the process a lot easier. While the content is great for those starting out, but for the hands-on exercises, it will be better if you have an existing product to work on. It will make the time spent more worthwhile for sure!
Q: How do I become a member of Go-eCommerce to enjoy the discount?
A: Easy, just head over to this site, and yes, of course, it's free. :)
PARTNERS & SPONSORS

Go eCommerce is an online platform that both Malaysia Digital Economy Corporation and SME Corporation Malaysia developed together. It serves as an active learning platform and hub that acts as a comprehensive guide for all SMEs who are keen to explore and build their businesses via eCommerce.
The aim of Go eCommerce is to enable and empower SMEs to channel or diversify their businesses digitally. The digital marketplace is vast and vibrant – trading activities are not limited by geographical boundaries and is open twenty four-seven – making it an extremely viable business direction that most SMEs must make.

Malaysia Digital Economy Corporation Sdn. Bhd. (MDEC) is the holistic, government-owned agency launched in 1996 to pioneer the transformation of Malaysia's digital economy. Its roots stemmed from Vision 2020, the plan to develop Malaysia into a fully-developed nation by 2020.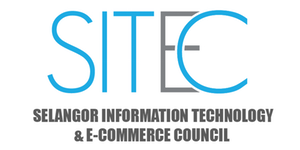 The Selangor Information Technology and E-Commerce Council (SITEC) was established by the Selangor State Government, under the secretariat of Invest Selangor to develop Selangor as the regional trading hub for e-commerce, and to uplift the startup ecosystem. The SITEC Council is chaired by Selangor State Exco in charge of investments, Dato' Teng Chang Khim.
SITEC has been tasked to encourage small and medium enterprises (SMEs) in the state to embrace e-commerce, and to widen their market in a borderless world. For a start, it aims to help 100 SMEs in the state to go online by providing e-commerce education and training (e.g. Selangor E-Commerce Class 100), and helping them to sell on online shopping platforms (via the Selangor Online 100 initiative), as well as through mobile applications (Selangor Apps 100).

"Software is eating the world," said Marc Andreessen. He is right, but to move good software to change lives, we need good digital marketing, too.
While coding academies and schools pop up like mushroom all around the world, we reckon it is important to have someone helping these entrepreneurs and business owners seeking to create remarkable online presence for their products & services, to learn effective digital marketing.
Tribeup is a digital agency helping businesses like Electrolux, EcoWorld, Epson, Sunway, Elianto, Purple Cane & more in creating meaningful Facebook campaigns since 2010. Aside from helping businesses grow digitally, we are also passionate about building solutions for basic problems. In 2013, we created Instapps, a Facebook commerce SAAS & Kizapps, our mobile app development arm. In 2014 we created Printit, a mobile photo printing app; WXCity, a mobile loyalty SAAS.
Throughout the years we've spent over a million ringgit in Facebook advertising for brands and our startups alike, and countless hours in optimizing the campaigns to ensure we achieve the optimum ROI. We've learned a great deal on startup development, ecommerce activation, digital marketing and web/mobile apps development, and we're ready to put together our experience into meaningful boot camps and workshops to help businesses grow digitally.