eCommerce: How I turnover $1m/year. A Blueprint From A Real Life Seller
About this Event
The picture at the bottom of this page is from a real online store selling real products right now.
This store was co-founded by Jamie Rose, a serial digital entrepreneur who has over 15 years experience selling online. He has learnt eCommerce the hard way - investing thousands of hours (and pounds!) in products ranging from oven gloves to dressing gowns.
For a limited time only he'll be sharing his blueprint - from product selection through to marketing and fulfilment - using real world live examples and real products you can touch.
The course has one mission: To leave you with a practical blueprint to start and grow your online business with less than £1,000 investment.
Whether you'd like to quit your day job, generate more income, make a difference to peoples lives or just have some fun, this course will help you on your way!
What You'll Learn
Effective product selection
How to source products
Pricing strategies
Fulfilment strategies
How to build your online store
Other sales channels (Amazon FBA, eBay, Etsy etc)
How to hire a low cost power team
Social media and influencer marketing for eCommerce
Search engine optimisation for eCommerce
Maintaining morale on your eCommerce journey
Why Choose This Course?
There are many courses and books online that will help you learn eCommerce but rarely are they put together or taught by individuals actually practicing what they preach.
As a result, the courses have some great theory but can be light on the cold realities of selling online:
Drop-shipping will save you money on storage but have you considered additional customs charges and lead times?
Fashion is a great niche but did you know that customer returns in this sector can be as high as 30% (source: IMRG)?
I have a great product but I've been burnt hiring poor web developers, what do I do now?
Failing to account for practicalities like these is a major reason why over 80% of eCommerce businesses fail. With many great entrepreneurs running out of money, time or energy before they find the solutions. This course is a fraction of the cost of learning these lessons the hard way!
Course Specifics
Location: Hallam Conference Centre, 44 Hallam Street, London, W1W 6JJ (nearest tube: Oxford Circus, nearest station: Paddington).
When: This is a 2 day even commencing 26th June. The course runs from 0930 - 1630 with a 45 minute lunch break, please arrive 15 minutes before the course begins.
Coffee, tea and light refreshments will be provided.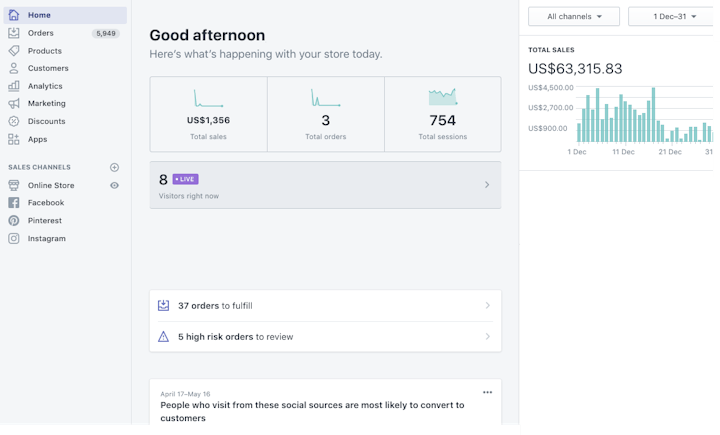 Screenshot taken 21/05/2019