Description
Do you want to effectively generate new leads with proven Facebook Marketing Strategies?
Do you want to increase your increase your aftersales and get your returning customers to buy more?
Do you want low cost (and even free) ways to keep your brand fresh in your customers' minds?
Yup, eCommerce is going to be bigger than ever in 2018, and if you do not have the right strategies in place, you will be left out.
Which is why in partnership with Malaysia Digital Economy Corporation (MDEC), Selangor Information Technology & Ecommerce Council (SITEC) and Tribeup Academy, BDlabs is organising a one-day power-packed workshop to 10x your eCommerce sales!
SESSION ONE | FACEBOOK ADVERTISING STRATEGY CASE STUDY by DIGITAL AGENCY

This is not typical Facebook marketing trainings, courses, or previews that you've attended before. We packed this 3-hour seminar with real case studies and we walk you through the steps on how we strategize Facebook advertising campaign for our clients.
We are constantly reinventing our training programs to help businesses better understand the effective ways to optimize their Facebook advertising campaigns for better ROI. Facebook Advertising Strategy Case Study Seminar is our answer to help busy businesses owners, managers and digital marketers to grab key techniques that can be implemented in their businesses right away.
Why Tribeup Academy? 2 reasons. Firstly, we are practitioners and manage hundreds of thousands in Facebook ads spend monthly. Secondly, we're Facebook Blueprint Certified. Click the badge below to view the certificates.

WHAT YOU'LL LEARN IN THIS SESSION
Discover how a digital agency helps businesses discover growth opportunities, and develop Facebook advertising strategy for B2B and e-commerce growth. By the end of the seminar you will be able to get a better understanding of:
What is Facebook Advertising and how does it work?
How to illustrate your customer journey?
What kind of data should I look at to identify growth opportunities?
How to segmentize audiences for effective Facebook advertising?
How do I measure success?
How to build a Facebook advertising strategy for your business?
Case studies will be discussed to illustrate our Facebook advertising strategy development process.
SESSION TWO | EMAIL MARKETING 101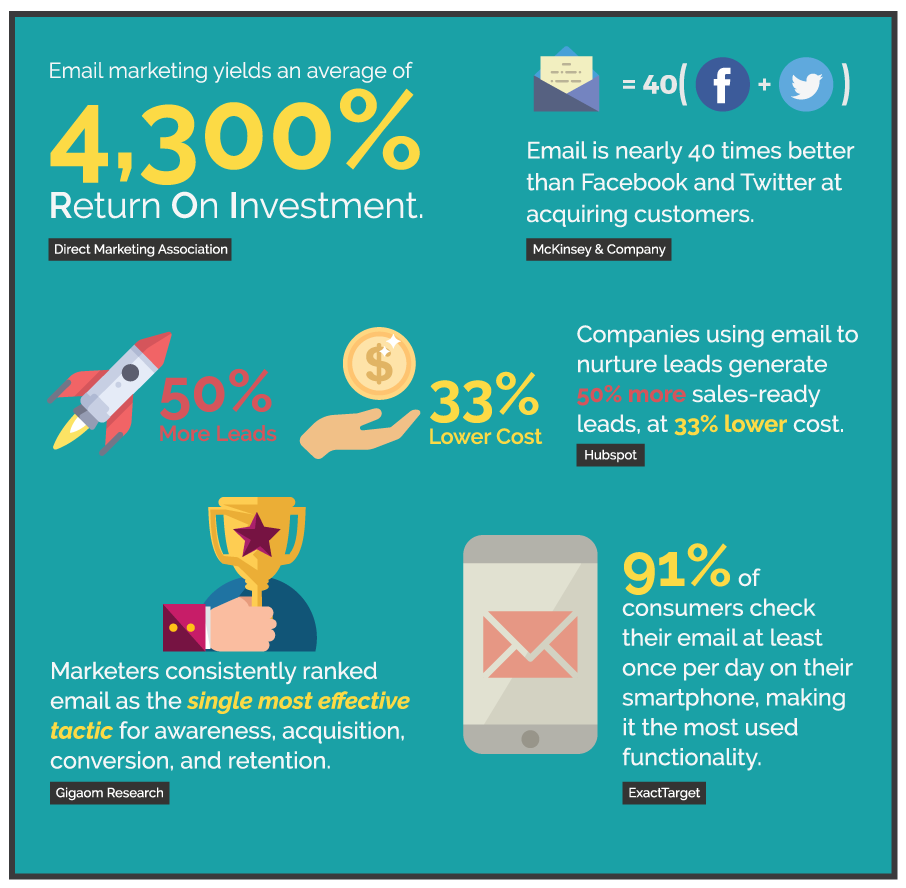 There no denying it, the numbers don't lie - EMAIL MARKETING WORKS! But the real question is, how can you make it work for your eCommerce and online business?
Join us in this eCommerce clinic where we will break down the process for you, so you and your team can have a working email marketing system and strategy the moment you leave the door. From software setup to sales funnel mapping, from email drafting to effective layouts, this hands-on workshop is designed only if you are serious about making your email databases work for you.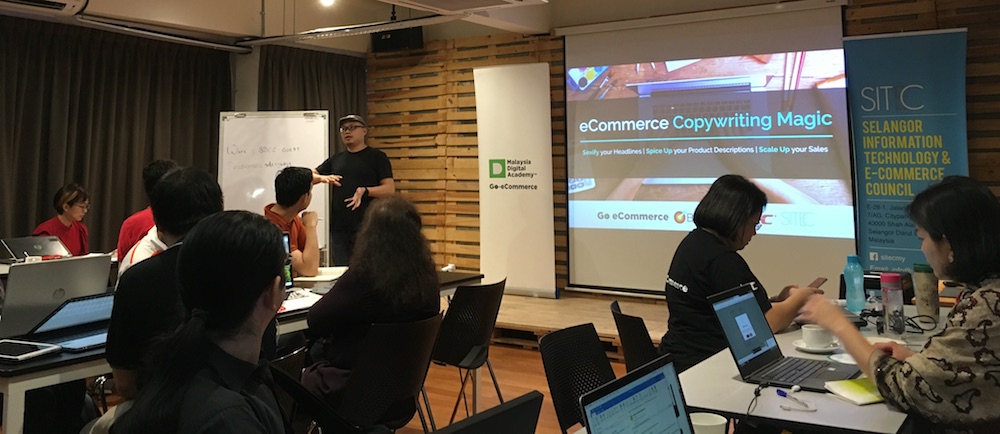 As a matter of fact, you MUST already have an online store and products/services to benefit from this workshop, because we really want you to 10x your online sales!
LEARNING BENEFITS
Deploy a free and powerful email marketing software for your online business
Effectively map out your sales funnel & know what types of emails to use at each stage

Segment and Categorise your existing and new databases into the right lists
Discover the breakdown of a good marketing email
Create a Welcome Email designed to build trust and convert into sales
COURSE OUTLINE
1400 | MINDSET OF THE EFFECTIVE DIGITAL MARKETER
The Triad of Digital Marketing | Strategy - Creativity - Technology
The TRIPLE-F Framework: Fundamentals - Funnels - Fast-Track
Mindset - Cheapass, Lazyass, Hotass
1415 | SALES FLOW MAPPING
Different stages of Sales Funnel
Different Types of Emails for Different Stages
Activity: List Segmentation
1440 | LEAD GENERATION
Mindset | Emails = Commodity
Email Collection Channels
Welcome Email Essentials
Personal Message
USPs/Differentiators
CTA
Social Media Links
Optional: Irresistible Offers/Funnel Movers
Activity: Drafting Welcome Email
1510 | LEAD ENGAGEMENT
Nurturing Emails
Sales/Promotional Emails
Newsletter Emails
Thank You Emails
1540 | EMAIL STRUCTURE BREAKDOWN
From field
From email
Subject line
- Personalisation
- Don't be lazy and reuse titles
- Urgency
Preheader
Images (alt text)
Content
PS
Unsubscribe Links
Social Media links
1610 | EMAIL BANNERS & IMAGES
Free illustration tools
Free Stock Images
1625 | MAILERLITE SETUP & WALKTHROUGH
Fundamental setups
Email Lists & Custom Fields
Personalisation Options
Import & Export Options
Different Templates for Different Emails
Performance Tracking & Split Tests
1645 | ADVANCED STUFF (OVERVIEW ONLY)
List management
Tracking pixels
Email Automation - Sequencing vs Action-based
Cart abandonment emails
Birthdays
Segmented offers
Surveys
1700 | Q&A & WRAP UP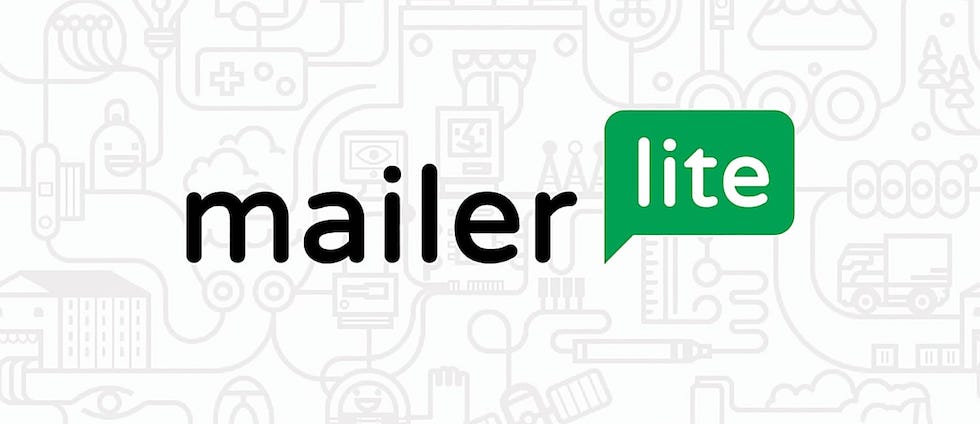 FAQ (FREQUENTLY ASKED QUESTIONS)
Q: Do you own Mailerlite?
A: Haha, I wish! No, we're just a supporter of the software, and an affiliate of theirs too.
Q: How is Mailerlite different from Mailchimp?
A: In my personal and client's opinion, better. Both of them shared the same features, but while some of Mailchimp's functions are only unlocked after you're a paid user, almost 99% of Mailerlite's features can be used even on the free tier.
Q: Does Mailerlite come with ready-made templates that I can use?
A: Yes, and they are beautifully designed too! Just slap on your logo, change the content to suit your products and services, and you're good to go!
Q: You mentioned that Mailerlite is free?
A: Yup, for your first 1000 subscribers. And after that, compared to the other providers in the market, I would say their prices are good.
Q: Will you be teaching us how to set up the software during the workshop?
A: Yes, but in the interest of time, you can set it up here first. The idea is to get your account approved and working before the class, so we can jump into the more advanced stuff during the workshop.
Q: Will I have a few ready emails to use by the end of the workshop?
A: Yes, we will be drafting two, actually. Mostly fill in the blanks stuff, but at least you have a skeleton structure to work on.
Q: Will you be going through the contents of the email?
A: Yes and no. Yes, I will be sharing tips on what to include in an effective email campaign. And No, because we may not have the time to go deep. That's actually for the next clinic actually, on Email Marketing 102, or Content Marketing. Content marketing emails are important to help you build a stronger relationship with your prospects and customers, without "selling" them all the time.
Q: Do I need to have an existing website with products/services?
A: Yes, that would make the process a lot easier. While the content is great for those starting out, but for the hands-on exercises, it will be better if you have an existing product to work on. It will make the time spent more worthwhile for sure!
Q: How do I become a member of Go-eCommerce to enjoy the discount?
A: Easy, just head over to this site, and yes, of course, it's free. :)
PARTNERS & SPONSORS

Go eCommerce is an online platform that both Malaysia Digital Economy Corporation and SME Corporation Malaysia developed together. It serves as an active learning platform and hub that acts as a comprehensive guide for all SMEs who are keen to explore and build their businesses via eCommerce.
The aim of Go eCommerce is to enable and empower SMEs to channel or diversify their businesses digitally. The digital marketplace is vast and vibrant – trading activities are not limited by geographical boundaries and is open twenty four-seven – making it an extremely viable business direction that most SMEs must make.

Malaysia Digital Economy Corporation Sdn. Bhd. (MDEC) is the holistic, government-owned agency launched in 1996 to pioneer the transformation of Malaysia's digital economy. Its roots stemmed from Vision 2020, the plan to develop Malaysia into a fully-developed nation by 2020.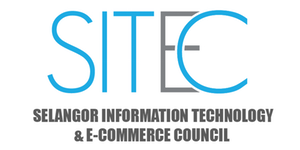 The Selangor Information Technology and E-Commerce Council (SITEC) was established by the Selangor State Government, under the secretariat of Invest Selangor to develop Selangor as the regional trading hub for e-commerce, and to uplift the startup ecosystem. The SITEC Council is chaired by Selangor State Exco in charge of investments, Dato' Teng Chang Khim.
SITEC has been tasked to encourage small and medium enterprises (SMEs) in the state to embrace e-commerce, and to widen their market in a borderless world. For a start, it aims to help 100 SMEs in the state to go online by providing e-commerce education and training (e.g. Selangor E-Commerce Class 100), and helping them to sell on online shopping platforms (via the Selangor Online 100 initiative), as well as through mobile applications (Selangor Apps 100).

"Software is eating the world," said Marc Andreessen. He is right, but to move good software to change lives, we need good digital marketing, too.
While coding academies and schools pop up like mushroom all around the world, we reckon it is important to have someone helping these entrepreneurs and business owners seeking to create remarkable online presence for their products & services, to learn effective digital marketing.
Tribeup is a digital agency helping businesses like Electrolux, EcoWorld, Epson, Sunway, Elianto, Purple Cane & more in creating meaningful Facebook campaigns since 2010. Aside from helping businesses grow digitally, we are also passionate about building solutions for basic problems. In 2013, we created Instapps, a Facebook commerce SAAS & Kizapps, our mobile app development arm. In 2014 we created Printit, a mobile photo printing app; WXCity, a mobile loyalty SAAS.
Throughout the years we've spent over a million ringgit in Facebook advertising for brands and our startups alike, and countless hours in optimizing the campaigns to ensure we achieve the optimum ROI. We've learned a great deal on startup development, ecommerce activation, digital marketing and web/mobile apps development, and we're ready to put together our experience into meaningful boot camps and workshops to help businesses grow digitally.