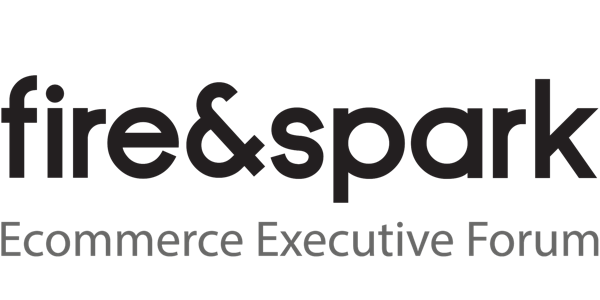 Ecommerce Executive Forum at the Cambridge Innovation Center - May 22nd 2019
When and where
Location
Cambridge Innovation Center One Broadway, 5th Floor Cambridge, Massachusetts 02142
Description
Fire&Spark and the Cambridge Innovation Center are hosting the Ecommerce Executive Forum to help e-commerce and marketing executives improve their results with an eye toward search industry trends for 2019.
Reminder: Our March 2019 event sold out, so grab your seat early.
Topics:
Main dish: Conversion Optimization
Side dish: SEO Link Building
We'll discuss the most important factors for growing sales in 2019. You'll hear from other executives in the room and leave with strategies that are working for your peers today.
Conversion optimization is money in the bank. Converting more of your visitors to buyers can drive more incremental revenue than optimizing your customer acquisition campaigns.
At the next E-commerce Executive Forum, we will focus on conversion rate optimization. We'll discuss removing barriers to checkout by optimizing product pages, listing pages or any other customer touchpoint.

Every step of your customer's purchasing journey presents opportunities to reduce friction and increase revenue. We'll dive into specific tactics, prioritizing your tests and where to find low hanging fruit.

Before our main presentation, Dale Bertrand of Fire&Spark, will talk for 15 minutes about SEO link building strategies that are working for e-commerce sites in 2019.

Then, Michael Varejao of LogMeIn will talk about conversion rate optimization with a deep dive into e-commerce sites using tactics that you can copy.

Discussion and networking will follow the two short presentations. You will leave the event with up-to-date link building and CRO strategies. You will also have the opportunity to hear from other executives in the room.

More about our last event: http://ecomexecutiveforum.com

Past events included representatives from Grommet, Wayfair, Vistaprint, Universal Music Group, Shopify and LovePop.

Thanks to our host, the Cambridge Innovation Center, you'll leave with actionable strategies to apply to your e-commerce site. Your free ticket includes light appetizers.

Cambridge Innovation Center, Kendall Square

One Broadway, Cambridge, MA
Havana Conference Room, 5th floor
Agenda: Networking and short presentation followed by round table discussion
Location details: Havana Conference Room, 5th Floor, One Broadway, Cambridge, MA
Availability: Intimate event with limited seating