Description
Small Town Values: Exploring the Values of Latina College Students from Rural Communities
featuring Dr. Ashley Stone, Assistant Professor of Higher Education Administration
While rural students continue to enroll in higher education at lower rates than their urban and suburban counterparts, their numbers are increasing on college and university campuses and stakeholders are beginning to take note of the potential for this population of students to help meet enrollment challenges. Still, with little research focused on rural students in higher education, it can be challenging to know what motivates those students who do choose to leave their rural community and pursue a degree. Furthermore, this population of students is often misrepresented as a monolith of white working-class students; however, in the state of Texas, where this study was conducted, a majority of K-12 rural students are actually Latinx.
After an initial study that examined the values that informed rural students' choices concerning higher education, this follow-up study focused specifically on rural Latina college students. This multiple-case study sought to understand the values of Latina college students from rural communities and how those values impacted their choices concerning higher education. Archival records, artifacts, interviews, and other documents created a holistic view of each individual case and a Chicana feminist framework allowed researchers to examine how the participants' Latina identity, as well as their rural communities, informed their values individually at first and then through cross-case analysis. Analysis of the data revealed the responsibility that students felt toward their family and community as well as the important role of matriarchs played in the formation of the young women's values and behavior.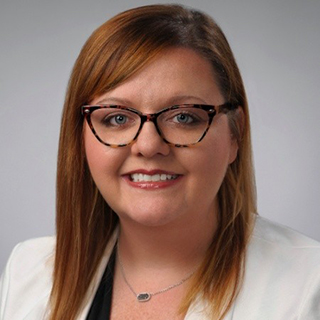 Dr. Ashley Stone is an Assistant Professor of Higher Education Administration at GW's Graduate School of Education and Human Development. Her research focuses on rural students in higher education. She works to disrupt monolithic notions of what it means to be rural by highlighting the racial, ethnic, and socioeconomic diversity that is often overlooked in rural communities. She also uses a critical approach to her work in an effort combat deficit perspectives associated with rural students and to uncover the unique skills and resources that they bring into college. Dr. Stone has also conducted research examining the impact of service learning courses on first-year students and has worked collaboratively with Dr. Taryn Ozuna Allen on her work exploring the experiences of Latinx Students attending Historically Black Colleges or Universities.
---
About The Ecology of Education Lecture Series:
Ecology of Education is an annual series of lectures showcasing the innovative research of new and early career faculty at the Graduate School of Education and Human Development.