Presentation of the short film followed by a brief discussion / Présentation du court métrage suivi d'une brève discussion
About this event
While visiting Guinea in 2019, filmmaker Rich McKeown had been told about this little music school in Conakry, L'ECOLE FULA FLUTE, where children of the street learn to play the Fula flute and other traditional instruments. Using that day's filmings and historical ECOLE FULA FLUTE footage, the Director assembled this succinct and compelling overview of this special little school and it's people.
The film was officially selected by the Georgia Documentary Film Festival 2020, Georgia Shorts Film Festival 2020, Vue d'Afrique Festival 2021, and the Hip Hop Film Festival 2021, among others and was nominated for Best International Director at the Georgia Shorts and Best Documentary Micro Short at the Georgia Documentary Film Festival.
We will screen the movie, which lasts less than 5 minutes and we will briefly discuss the film and the school.
//
Lors d'une visite en Guinée en 2019, le cinéaste Rich McKeown avait entendu parler de L'ECOLE FULA FLUTE, cette petite école de musique à Conakry où les enfants de la rue apprennent à jouer de la flûte peule et d'autres instruments traditionnels. Le réalisateur a assemble cet aperçu succinct et convaincant de cette petite école magique.
Ce film a entre-autres été officiellement sélectionné par le Georgia Documentary Film Festival 2020, le Georgia Shorts Film Festival 2020, le Festival Vue d'Afrique 2021 et le Hip Hop Film Festival 2021 et fut nominé pour les prix de Meilleur Réalisateur International au Georgia Shorts et de Meilleur Micro-Documentaire au Georgia Documentary Film Festival.
Nous projetterons le film, qui dure moins de 5 minutes et nous en discuterons brièvement.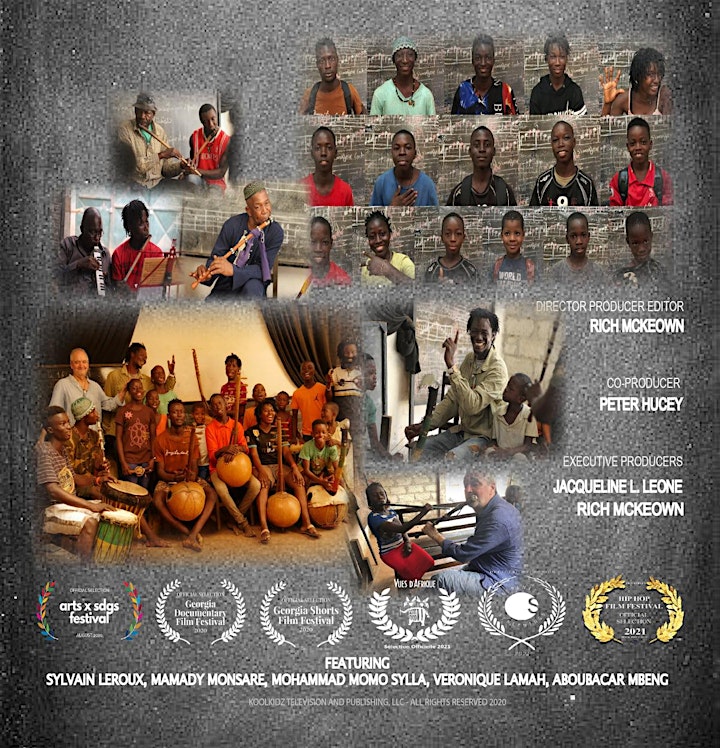 Organizer of ECOLE FULA FLUTE short film screening 4
Sylvain Leroux, Downbeat Magazine's "Rising Flute Star" for seven years running, is one of the most important proponents of the Fula flute* in the world. He has brought traditional West African music to Zankel Hall with his Fula Flute Ensemble and curated the Griot Summit series that featured 25 New York City area griots** from five countries. He has been noted in tambin performances and recordings with, among others, Fula Flute, Source, Hassan Hakmoun, Adam Rudolph, and Karl Berger. 
Maker and seller of flutes around the world, he invented and patented the "chromatic tambin." A simple modification brought the traditional instrument into full chromatic functionality which then led him to initiate l'Ecole Fula Flute, a music literacy Project in Guinea. Beginning in 2013 in collaboration with the Centre Tyabala, his effort has contributed a revival of the tambin in Guinea. Thanks to the support of generous donors, a home for the school was established and currently operates a full schedule of classes in elementary subjects and the performance arts, including the Fula flute, percussion, singing, dancing, and theater, six days per week.
*Also known as "tambin," a traditional flute from Guinea, West Africa.
**Hereditary traditional musicians of the Mande people. The Mande occupies portions of Senegal, Guinea, Guinea Bissau, Mali, Burkina Faso, Ivory Coast, and Sierra Leone.
*** Capital of Guinea.