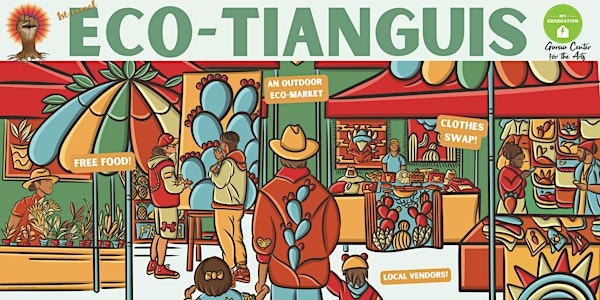 Eco-Tianguis
A community centered & educational eco-market in San Bernardino, CA. Un eco-mercado educativo centrado en la comunidad en San Bernardino, CA
Date and time
Sunday, March 26 · 10am - 1pm PDT
Location
The Garcia Center for the Arts 536 West 11th Street San Bernardino, CA 92410
About this event
English:
We are excited to invite you to our first annual Eco-Tianguis, an outdoor tianguis/eco-market. An event where you can support your community's local economy & PCEJ will be sharing information about the connection between hyper consumerism and the impacts of the logistics industry being in the heart of our backyards.
In the next coming months, there will be important votes by state and local air regulators that have the power to make changes for our communities and environment. Our communities deserve clean air and we want to invite you to join us in the next coming months of this fight as we demand zero emissions for trucks, trains, and more. Come learn more with us!
There will be free food, a clothes swap, and local vendors to check out!
En Español:
Nos emociona invitarlos a nuestro primer Eco-Tianguis anual, un tianguis/eco-mercado. Un evento donde puedes apoyar la economía local de tu comunidad y La Colectiva Popular Para La Justicia Ambiental estará compartiendo información sobre la conexión entre el hiperconsumismo y los impactos de la industria logística que se encuentra en el corazón de nuestros patios traseros.
En los próximos meses, habrá importantes votaciones de los reguladores estatales y locales del aire que tienen el poder de hacer cambios para nuestras comunidades y el medio ambiente. Nuestras comunidades merecen un aire limpio y queremos invitarle a unirse a nosotros en los próximos meses de esta lucha mientras exigimos cero emisiones para camiones, trenes y más. ¡Ven a informarte con nosotros!
Habrá comida gratis, intercambio de ropa y vendedores locales!