ECO Teacher Training Workshop 2018

Monday, July 23, 2018 at 9:00 AM

-

Friday, July 27, 2018 at 3:30 PM (EDT)
Event Details
See what the training is all about in our two promo videos: Video 1 or Video 2
Exploring Environmental Education Curriculum Options (ECO) Teacher Training Workshop
The University of Florida Institute of Food and Agricultural Sciences (UF/IFAS) Extension Pinellas County's Natural Resources Agent has teamed up with St. Petersburg College, College of Education Professor to offer this nationally award-winning, week-long environmental education workshop for pre-service elementary & ESE education students, current elementary & ESE teachers, and non-formal educators.
The aim of this workshop is to provide participants with tools and information to interpret the natural world and impart the need for resource conservation to their audience. Using local, state, and national curricula correlated to Florida Standards, participants will be given activities and resources to help foster environmental knowledge and good environmental stewardship in their students.
Each day will feature different environmental subjects and professional speakers will be brought in to provide background knowledge to participants. Workshop sessions will conclude with a reflection and an evaluation of the day's activities. Certificates will be awarded for the completion of specific portions of the training as well as a final certificate of completion.
Note: Curriculum taught each year is different, so if you have participated in the past, you can participate again for a whole new educational experience! 
ECO Teacher Training Workshop at Brooker Creek Preserve
July 23-27, 2018
All classes will run from 9:00am – 3:30pm, doors open at 8:30am.
  Day 1 – Conserve It Forward with Frogs
  Day 2 –  Agriculture in the Classroom
  Day 3 – Project WET
  Day 4 –  Sea Turtle Curriculum
  Day 5 – Project Learning Tree
 Wondering what to do with your own kids while you're at the workshop? Bring them with you to Brooker and drop them off at Wetland Adventure Camp! This camp is for youth ages 7-12 and runs from 9am-4pm. Check it out.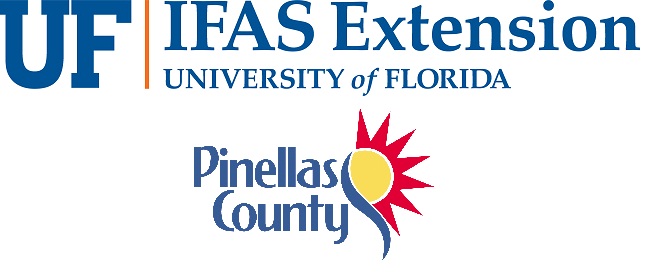 The Institute of Food and Agricultural Sciences (IFAS) is an Equal Opportunity Institution authorized to provide research, educational information, and other services only to individuals and institutions that function with non-discrimination with respect to race, creed, color, religion, age, disability, sex, sexual orientation, marital status, national origin, political opinions, or affiliations. U.S. Department of Agriculture, Cooperative Extension Service, University of Florida, IFAS, Florida A&M University Cooperative Extension Program, and Boards of County Commissioners Cooperating.
Questions? Contact Lara Milligan at 727-453-6905 or lara317@ufl.edu 
When & Where

Brooker Creek Preserve Environmental Education Center
3940 Keystone Rd
Tarpon Springs, FL 34688


Monday, July 23, 2018 at 9:00 AM

-

Friday, July 27, 2018 at 3:30 PM (EDT)
Add to my calendar
Organizer
Pinellas County Extension at Brooker Creek Preserve Environmental Education Center is proud to offer a variety of educational and interpretive programs for the public. The goal of these programs is to empower citizens to make informed decisions about natural and cultural resources. Center programs interpret the natural and cultural history of the area in order to demonstrate the balance between our needs and the needs of natural Florida. For more information please call (727) 453-6800.
CENTER HOURS: Thursday-Saturday 9:00 a.m. - 4:00 p.m.
NEW! Sunday 11:00 a.m - 4:00 p.m.
Like us on Facebook!