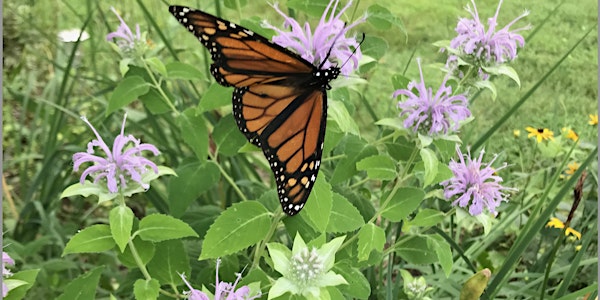 Eco Garden Tour
See how your neighbors are shrinking lawns, planting native trees and flowers to dramatically increase pollinators. Plant sale included!
About this event
Take a self-guided tour of 7 gardens, ranging from established to beginner, and learn about:
-- Native plants, trees and shrubs beloved by birds, bees, butterflies and other pollinators
-- Ideas for less lawn, more flowers and trees
-- Composting, chickens and organic vegetables
-- Quiet, gas-free lawn care
Plus shop for native plants from Toadshade WIldflower Farm and get free seeds from the Madison Environmental Commission. Quiet Communities will showcase eco-friendly lawn care. And the Nature of Reading will offer some of our favorite eco books.
Visit booths with experts from the Native Plant Society of NJ, the North American Butterfly Association and the Great Swamp Watershed Association.
RSVP required. Link to google map and garden descriptions is in your ticket.
HOW TO PLAN YOUR DAY:
The tour is self guided, so you can visit in any order. We recommend you start at the registration site--three gardens are an easy walk away. The rest of the gardens require driving short distances.
We're limiting the number of handouts at the event, so bring your phone or mobile device to scan QR codes, and we'll follow up with you after the event with a link to all kinds of great resources where you can learn more about eco gardening and sustainable yard care practices.
See you soon!
—Madison Environmental Commission
For questions, email claire.whitcomb@mac.com