Description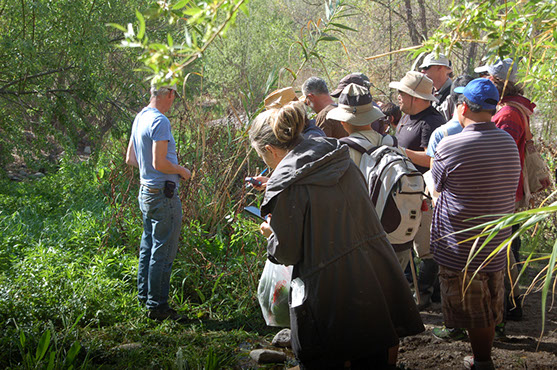 Eco-Friendly Foraging - Plants Walk / Food & Drinks
Forest and Chaparral
Sunday September 1
Want to learn about edible plants and help the environment in the process? Did you know what we are surrounded by wild edible plants and most of them are non-native to Los Angeles and actually invasive?
Very often the same plants are crops in some other countries and yet, locally, the solution is to spray them with chemicals or waste this incredible food resource by uprooting and throwing it away. So sad when you realize that a recent study from the University of California Berkeley identified 52 edible weeds growing in abundance in the poorest neighborhoods of San Francisco. At least six of them were found to be more nutritious than kale, according to that study. Guess what, we'll find most of those nutritious plants during our walk. So let's look at an option that will help the environment, reduce the use of chemicals in nature and nourish us in the process.
In this class, you'll learn about the countless local plants that you can use for food, many of them can be found in your backyard and are considered weed. .
We will walk in the local chaparral and forest, identify and talk about the culinary and medical uses of those plants.
Wild food is gourmet food! After the class you will be served delicious snacks and drinks featuring the plants we saw during our walk.
Long pants is a good idea - We have poison oak in the area.
The walk will occur rain or shine (We love rain!) So check the weather and make sure you either have sun or rain protection and stay warm.
Location:
Location: Hansen Dam Equestrian Center
11127 Orcas Avenue, Lake View Terrace, CA, 91342, us
We meet at the South end of the park, pass the children's playground. (not where the horses are located, keep driving on the main road)
34°16'10.4"N 118°22'00.0"W
Time: From 10AM to around 1PM