Description


Speaker: Barbara C. Zimmerman, Esq. - Zimmerman Pavone LLP

Join us as we discuss the new election law!

New inspector of elections requirements

New candidate qualification requirement and limits

New documentation and notices

Election by acclamation

Email addresses now available to members

Panel Chairs Pam Marsh and Sarah Dunia with present the latest updates on the Joe Rodato Trail.

Joe Rodota Trail Housing Solutions - Nextdoor
https://nextdoor.com/post/134120005?init_source=other_share


Lunch is sponsored by: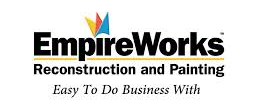 New to the Wine Country Resource Panel?
We're a fun group of HOA board members, homeowners and professionals in the Wine Country region. We meet bi-monthly to discuss common problems and to improve communication between local HOA boards, professionals and Echo. All are welcome to attend Echo's Wine Country Resource Panel, being a member of Echo is not a requirment.
Specials thanks to all who contribute in making Echo Panels possible!
PANEL ORGANIZERS
Pam Marsh - Benjamin Moore
Sarah Dunia - Cagwin & Dorward
Interested in Speaking at an Echo event? Fill out a Speaker Proposal Form HERE