Description
ONLINE REGISTRATION ENDS: Tuesday, Mar. 6
Online registration is strongly encouraged to receive faster service and event information, tips, and updates prior to the event. If necessary, you will be able to register on-site.
MEET OUR SPEAKERS
ECHO Educational Seminars feature local HOA experts and professional instruction for board members.

From left to right: Sharon Pratt, Rosalia Tapa, Diane Rossi, Brian Seifert
New Laws for 2018

Presented by Pratt & Associates
Join a discussion with Amy and John on the worrisome new laws in 2018 that allow owners and tenants to use common area for political gatherings, and a solar bill that gives owners the right to use common area roofs.
Sharon Pratt, Esq. is the founder of the law firm of Pratt & Associates in San Jose. She specializes in civil litigation, emphasizing real estate litigation, neighbor law, community association law, and construction-related litigation. Ms. Pratt represents various Community Associations, Contractors, Small Businesses, Large Businesses and Institutions, Employers, and individual Plaintiffs and Defendants. Rosalia Tapia, Esq. practices civil litigation, community association law (for both the association and homeowner), and employment law.

How to Run a Professional Board Meeting

Presented by Shoreline Property Management
The basics of parliamentary procedure, who sets the agenda, tackling contentious topics, and shortening those endless meetings - this session with Diane will streamline and improve your meetings and de-stress your HOA life.
Diane Rossi, PCAM, CCAM is President and Founder of Shoreline Property Management, Inc. based in Santa Cruz. The firm was founded in 1994 and has grown to manage 80 communities in the Central Coast region. The firm also has a residential and commercial division offering management and tenant placement services. Jennifer Stearns, CCAM
Decks, Damage, and Improving Inspections

Presented by Brian Seifert - Total Construction Management, Inc.
Several years of extreme wet and dry weather has been hard on association buildings. With new deck inspection and repair requirements almost certain to become law in 2019, boards need to implement new systems to improve inspection routines and proactively seek out and identify problems.
HOTEL RESERVATIONS
ECHO has contracted with the venue to provide a discounted rate to our attendees and exhibitors. Book your hotel room today using this link to secure a discounted rate!
THANK YOU SPONSORS
ECHO events and low costs for our members would not be possible without the generosity of our sponsors. Please be sure to stop by their tables and introduce yourself at the seminar.
Special thanks to our Host Sponsor, All Star Painting & Maintenance, Inc.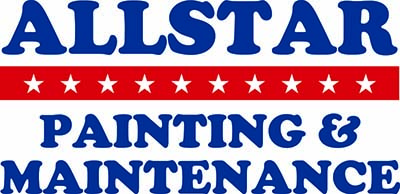 We would like to thank the following companies for their support in providing prizes for our attendees at Santa Cruz. Winners will be announced at the end of the seminar!

$100 VISA Gift Card - All Star Painting & Maintenance.
$50 VISA Gift Card - Berding Weil
$50 Amazon Gift card - Heritage Bank of Commerce
$50 Gift Card - Levy, Erlanger & Company, CPAs
$100 Amazon Gift Card - Motus Earthquake Insurance


BECOME AN ECHO MEMBER
As an ECHO member, you can attend all our educational seminars for free. Our members are supported with conferences, tradeshows, seminars, a bi-monthly full-color magazine and publications. To become an ECHO member and receive these benefits, visit our website:

https://www.echo-ca.org/membership
Interested in Exhibiting or Speaking at an ECHO event?
Exhibitors: Fill out an Exhibitor contract HERE and send to exhibit@echo-ca.org
Potential Speakers: Fill out a Speaker Proposal Form HERE