Description
EARLY BIRD PRICING ENDS IN MAY!
As an ECHO member, you can receive $40 off registration when you use your member promotional code. View instructions on How To Apply your Member Promo Code.
MEET OUR SPEAKERS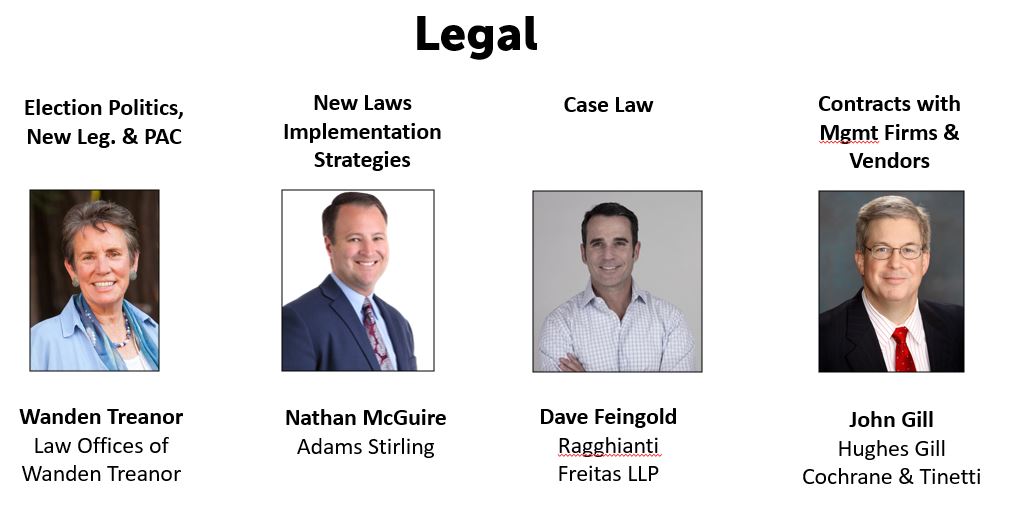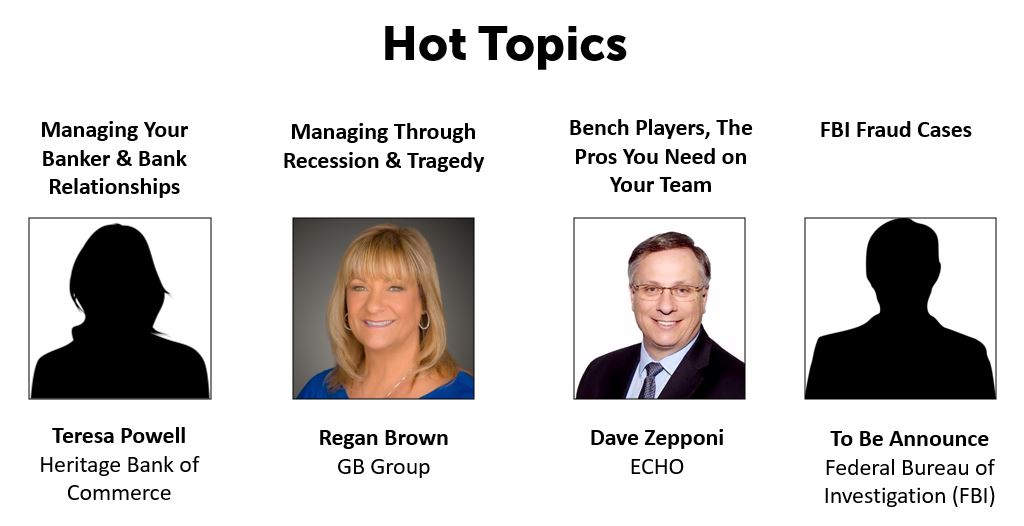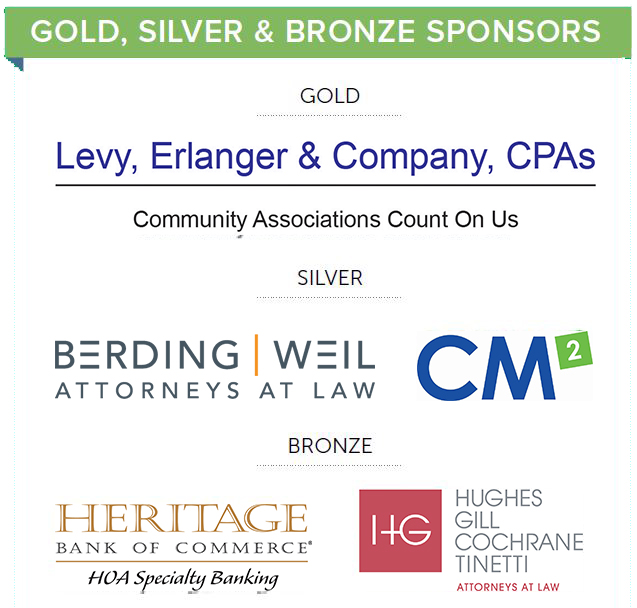 COMING SOON: Even more vendors!
ACT Construction
Axis Construction
Benjamin Moore & Co.
Berding|Weil
BKLYNCH Associates
The Bridgeport Company
CID Consortium, LLC
C.L. Sigler & Associates, Inc.
CM Squared, Inc.
Common Interest Management Services
Del Canto's Lanscaping
Dryer Duct
Electronic Innovations, Inc.
The G.B. Group, Inc.
Heritage Bank of Commerce
HOA Alchemy LLC
HOA Accounting Services, Inc.
Hughes Gill Cochrane Tinetti, LP
IQV Construction & Roofing
Law Office of Ann Rankin
Levy, Erlanger & Company LLP
MeterNet
Mutual of Omaha Codo|Certs
R&R Blue Mountain Construction Services
Rebellos Towing Services, Inc.
Saarman Construction, Ltd.
Signature Painting & Construction, Inc.
Serpico Landscaping, Inc.
Socher Insurance
Statcomm
Email events@echo-ca.org for any questions.