EC merger decisions: In the long grass

Wednesday, May 24, 2017 from 12:30 PM to 2:30 PM (CEST)
Event Details

Dear Friends,
antitrustitalia's 38th lunch talk is scheduled on Wednesday, 24 May 2017 at Confindustria Bruxelles (Av. de la Joyeuse Entrée 1 - 1040 Bruxelles - Metro Schuman).
Paul McGeown - Antitrust Partner, (Wilson Sonsini Goodrich & Rosati, Brussels) - will give a presentation in English on:
"A review of recent EC merger decisions: In the long grass"
High profile or controversial merger decisions are often the subject of rich and stimulating commentaries by lawyers, economists, academics and Commission officials. The more subtle procedural and substantive shifts in Commission practice – sometimes clearly visible only to the case team and the parties to a merger – can easily go unnoticed by in-house counsel and their advisers. Starting from his popular yearly review of EC merger cases on the Journal of European Competition Law and Practice (Oxford University Press), in this presentation Paul ventures into the long grass to try to identify these changes in the Commission's recent decisional practice and offers some thoughts on what they mean for businesses and their advisors.
 Paul McGeown is a partner in Wilson Sonsini's Brussels office. A significant proportion of his work is on European merger control cases, most recently on Broadcom/Brocade, Coherent/Rofin-Sinar, Dell/EMC, Teva/Mylan (abandoned) and Dolby/Doremi. He also advises clients in the aviation sector, in mines and minerals and in the fuels industry. Prior to joining Wilson Sonsini, he was a partner at Linklaters (2004-2009) and at Hunton & Williams (2009-2011); earlier still he was in-house corporate/competition counsel at Alstom (1999-2001).
Refreshments will be provided at 12.30, the presentation will begin at 13.00 and will finish at 14:30.
Entrance is free for antitrustitalia members. For non-members, there will be a fee of €20 to cover the cost of the lunch. Receipts can be printed from the link directly.
As space is limited, please let us know if you are unable to attend, so that we can offer your place to other colleagues. For the non-members who will notify the cancellation by 23 May, the fee will be refunded directly from the link above.
NEXT EVENTS: The next antitrustitalia events are the yearly cocktail reception on 13 June at Les Jeux d'Hiver and the 39th lunch talk at Confindustria on 29 June, with a presentation by Daniele Calisti and Julia Tew (DG COMP) on the Dow/DuPont merger decision.
antitrustitalia counts on your support!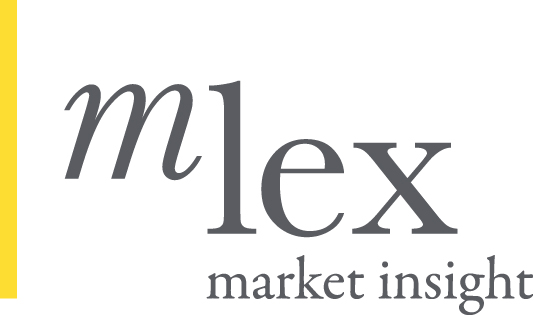 When & Where

Confindustria
1 Avenue de la Joyeuse Entrée
1040 Bruxelles
Belgium


Wednesday, May 24, 2017 from 12:30 PM to 2:30 PM (CEST)
Add to my calendar
Organizer
antitrustitalia is an association of professionals working in antitrust based in Brussels. Its members include officials of the European Commission, in-house lawyers, private practitioners, consultants, economists and academics.