EC-CHAP Jazz  Series: Sarah Hanahan Quartet
Description
SPECIAL NOTE: EC-CHAP is pleased to offer a 3-Part Jazz Series with saxophonist Sarah Hanahan. Sarah's musical talent will leave you in awe as she and her colleagues present original works and unique arrangements. Each concert will transcend the Fall, Winter, and Spring seasons featuring special jazz guests.
Sarah Hanahan is a jazz saxophonist studying performance at the Jackie McLean Institute of Jazz within the Hartt School of Music (University of Hartford). Now a resident of Hartford, Connecticut but originally from Marlborough, Massachusetts, Sarah grew up listening to a wide variety of music, but always had a special love for jazz.
In 2015, Sarah was awarded a full scholarship to study jazz performance at the McLean Institute. Her college teachers include well-known jazz saxophone performers Javon Jackson and Abraham Burton. The McLean Institute has also afforded Sarah the opportunity to receive instruction from and perform with accomplished jazz musicians such as bassist Nat Reeves and trombonist Steve Davis.
Sarah made her debut appearance at The Packing House in March 2017 as part of a Hartt School Jazz Ensemble led by internationally renown bassist Nat Reeves.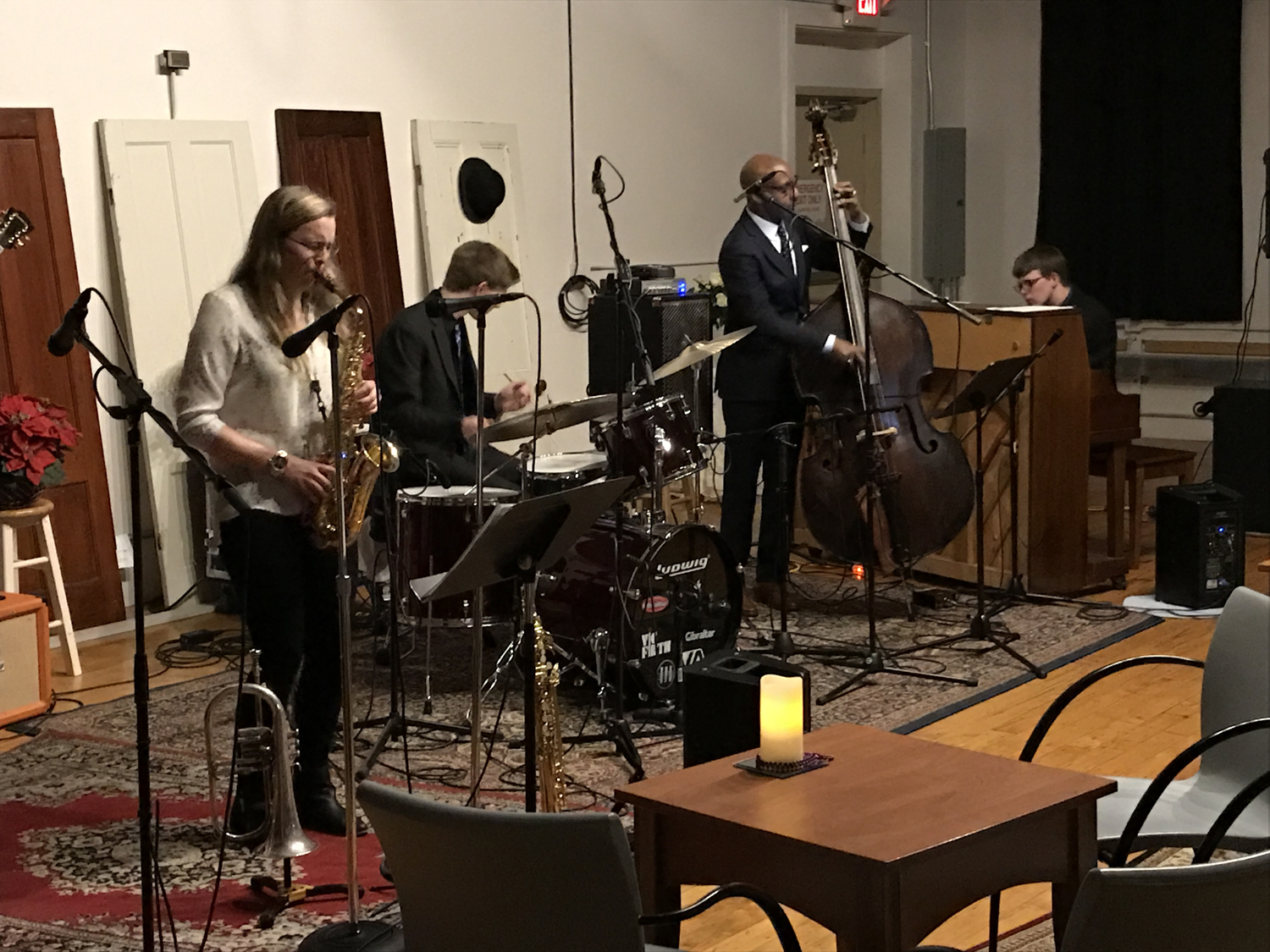 Since that time, her gigging schedule has grown exponentially! Sarah recently appeared as a guest artist at the Caramoor Jazz Festival, and is scheduled to perform at the Hartford Bushnell Park 2018 Monday Night Jazz Series opening for Terri Lyne Carrington. She fronts her own quartet / quintet, and also plays in a jazz duo with jazz guitarist Jeremy Galloway, a close friend and McLean classmate.
Join us for an evening of outstanding original works by this jazz ensemble! This program is hosted by the "Eastern Connecticut Center for History, Art, and Performance" (EC-CHAP). Doors 7:00pm / Show 7:30pm. Tickets $20.00 in advance online / $25.00 at the door. Senior and Student pricing available. 20% Discount at Door for EC-CHAP Members.
Soft drinks and snacks available. "BYOB&F" - Bring Your Own Beverage & Food (Wine & Beer Only - I.D. Required). You can also bring your paid ticket to Willington Pizza House (or WP Too) for eat-in or take-out the night of the show and receive 15% off your meal purchase. Ask for "The Packing House" pizza! Click here for secret recipe.
For information and table reservations, please call 518-791-9474.
All proceeds from this concert go to support EC-CHAP.