eBook Publishing Made Easy (for writers, authors, and publishers)

Wednesday, November 16, 2011 from 6:00 PM to 8:30 PM (MST)
Event Details
Held Over! 2nd Date Added
Our 10/25 workshop sold out.  So we scheduled a 2nd date by popular demand.  New date (11/16) - Same time (6-8:30pm) & location (Beau Jo's on S. Colorado). You can register for the 11/16 workshop above.  Register early and save $50.
---
Looking for the eBook publishing easy button?
"Simon & Schuster reports that, in its first week, Jaycee Dugards's memoir, A Stolen Life, sold approximately 700,000 copies. On the very first day it was published, Jaycee's book sold 175,000 copies - and almost 100,000 were e-books. That's an e-book record for Simon & Schuster. It also shows just how many people are buying e-books, and that many do so quickly, on the day that a book is released. What are you doing to tap the e-reader market?" 
-Bill Harrison
---
In this 2 hour workshop, you will learn how to utilize a ready-to-publish MS Word template that beautifully transforms any text into a file formatted for direct epublishing to Amazon and Barnes & Noble. You will learn to produce an ebook you will be proud to put your name on without the aid of any 3rd party sites or tools.
You retain 100% of your royalties when you publish directly with each marketplace!
A poorly formatted ebook will impact your ebook sales because most people will browse your book before they buy it. Nothing screams amateur more than a poorly formatted ebook. Don't create an unnecessary credibility gap between you and your reader.
Utilizing the provided template file for Word, Brian Schwartz, The Kindle Expert will step you through the process of taking text from nearly any format and how to utilize the template to create a file that looks the way you, the author, intended it to.
Best of all, the technique Brian teaches utilizes a tool you are already familiar with: Microsoft Word! There's no other software required when you utilize his template that has been refined over the process of creating hundreds of ebooks for his clients.
---
Comments from recent attendees:
"My books are now back in circulation and available electronically. I've left the publishing houses behind and doing it myself. Could not have  done it without Brian's Kindle Template."  - William Lindner, John Calvin Biography
"As a newcomer to Kindle and self publishing I'd like to thank Brian for this template as it has allowed me to write my first eBook and publish it in record time! It has been the most time saving piece of software I have ever purchased. Brian's support site has many really helpful videos that take you step by step through the whole process!  Everything you need to know to go from starter to self publisher including graphic cover help as well !" - Roger Burningham, Living With An English Bull Terrier
"My son has tried various ways to get my books onto Kindle without good results, he even purchased the InDesign CS5.5 and ended up stumped. He then found Brian's Kindle Template. It has been easy to use and he is now working on my third book. He is now flying through the process of getting my books published and I think he is going to start doing others too. Brian could not have been more helpful." - Christine Haile, A Shadow of Lavendar 
"I had no idea how to convert my paper-and-ink publications to digital eBooks for Kindle, Nook and iPad--I didn't even know where to start! Brian's workshop has provided me with the tools I need. His proprietary eBook template has made digital publishing as simple as copying and pasting. I would recommend Brian's workshop to anyone who is scared to dive into the confusing world of ePublishing and needs a friendly, experienced guide to lead the way!" - Jacob Liechty, Africa Direct
Thank you for your amazing epub tutorials site,  Your epub template is one of the rare products that keeps getting better and better with time and I'm so very glad I invested in it" - Susan Howe, Saving Bluestone Belle
More customer testimonials can be found on my Amazon reviews page.
---
Brian Schwartz has been assisting authors with eBooks since 2009. He developed the Kindle Template last year and has invested hundreds of hours creating a companion support website to assist authors and publishers better utilizing the template. As an attendee of the workshop, you'll receive the .dot template file PLUS lifetime access to the companion support site!
Here's the step-by-step process Brian will cover in the workshop:
Getting your content from the source document.
Removing formatting that causes undesirable results.
Utilizing customizations built into the template for a polished result.
Utilizing the dynamically linked table of contents.
Formatting Tables, Pictures, Bullets, and Numbered Lists.
Advanced Formatting: Footnotes, Endnotes, Hyperlinking sections of the ebook.
Formatting the cover.
Uploading to Amazon, BN, & proofing your ebook.
Optimization techniques to help your ebook stand out among the rest and what it takes to land on page
BONUS #1: How to take the word file and create an epub-compatible version suitable for publishing to Apple iBooks (no special software required!)
BONUS #2: How to create beautiful ebook covers without spending a penny!
Prior to the workshop, enjoy a dinner at Beau Jo's (included with your registration) and network with your fellow authors. (*Please let us know if you need a gluten-free dinner)
Even if you think you've got a handle on creating ebooks, this workshop is sure to take you a step further. If you want to see the quality of ebooks that have been created with the template, visit the site below for direct links so you can see the results for yourself!
About the instructor:
"The book business is changing dramatically and exponentially and Brian is ahead of the curve. He was very generous in sharing his expertise and he alerted us about pitfalls to avoid. As an author and publisher he is a shining example of someone who knew what he wanted to do and then did it, expeditiously, successfully and efficiently."
– Nancy Mills, Former President, Colorado Independent Publishers Association
Register early and save!
Questions? Feel free to contact Brian at (970) 215-1078
Click here if you can't attend but want to find out when our next workshop (or webinar) will be.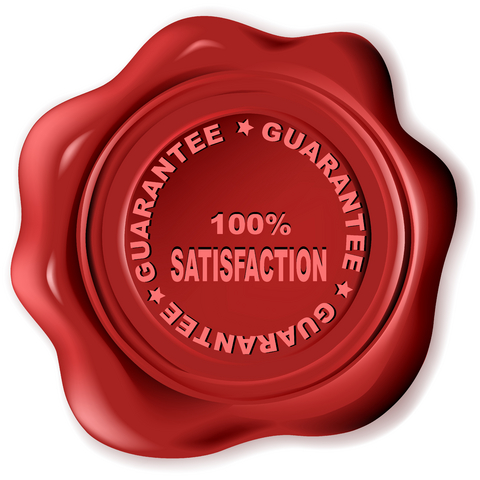 You have my personal guarantee. If you don't feel this workshop was worth every penny (& more) you invest, simply return all the materials provided at the conclusion of the workshop I will refund your money minus any actual costs incurred (ie. your meal & eventbrite fees).
When & Where

Beau Jo's Pizza Restaurant
2710 South Colorado Boulevard
Denver, CO 80222


Wednesday, November 16, 2011 from 6:00 PM to 8:30 PM (MST)
Add to my calendar
Organizer
KindleExpert.com
Brian Schwartz is the creator of the award winning 50 Interviews series and has published over 50 titles since 2009. Driven out of a need to provide his authors access to the digital book market, he created KindleExpert.com in 2010 to provide digital conversion and sales optimization services for other authors and publishers. Brian is a recognized expert in digital publishing and eBook conversion specialist who teaches workshops around the country. He's been featured on NBC & CBS, in the Denver Business Journal, and is the author of a monthly column for the Northern Colorado Business Report highlighting innovation and entrepreneurship throughout Colorado.
In 2012, Brian launched PixelsToProfit.com to offer new options in eBook publishing and expose the pitfalls in the ever changing era of self publishing.  Learn to take advantage of the exploding eBook marketplaces to generate extra income and exposure at PixlesToProfit.com
eBook Publishing Made Easy (for writers, authors, and publishers)